Throughout the service experience at Blanchet Catholic, students are exposed to themes of Catholic Social Teaching: Call to Family Community Participation, Care for the Environment, Option for the Poor and Vulnerable, Rights and Responsibilities, and Life and Dignity of the Human Person. During a students' senior year, their culminating service project encompasses the lessons and experiences from the previous themes to design, create, and deliver a unique service project. Students combine an inspiration for a particular topic with an identified need in the community and reach out to an organization to form a connection.
2020 Senior Service Projects
Click on the links below each project to listen to the students thoughts and lessons learned during their senior service projects.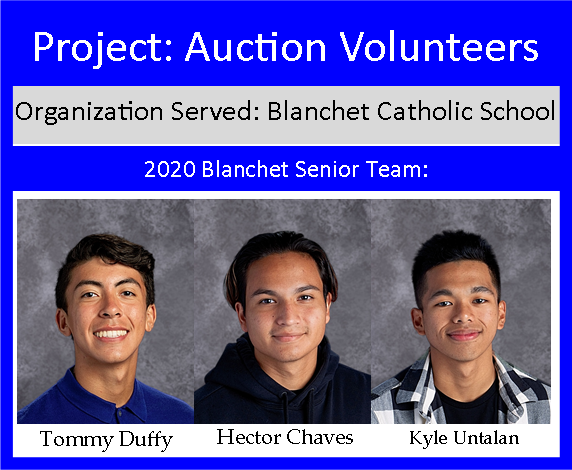 Organize student volunteers for Blanchet's largest fundraising event the annual benefit auction, True Blue Gala.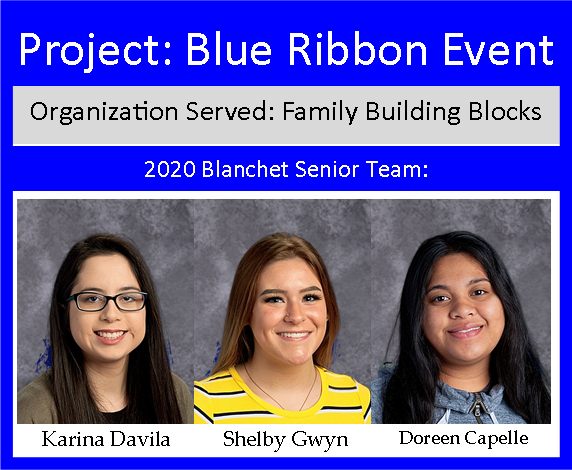 Made blue ribbons for Family Building Blocks Blue Ribbon tree event.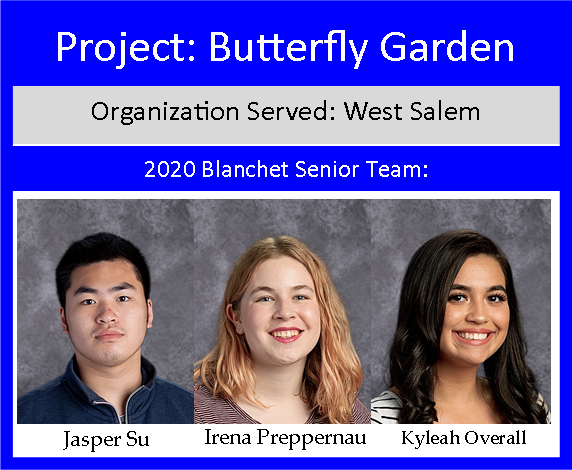 Made a butterfly garden in west Salem.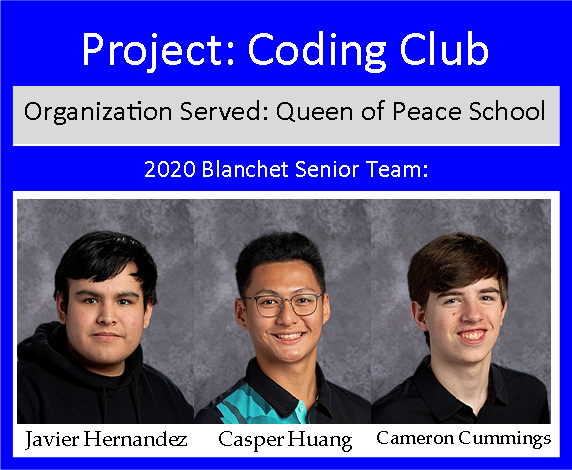 Teach anyone who is interested in coding and programming. We also help out school to upgrade the school's computer system, and networking system.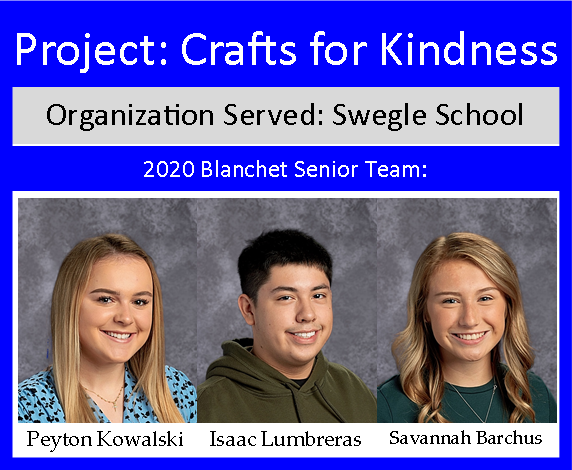 Crafts for Kindness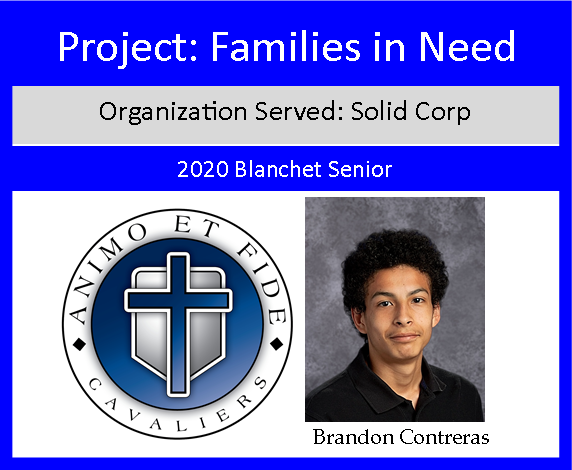 Families in need: Have an event where families that need clothes could come and choose whatever they could use.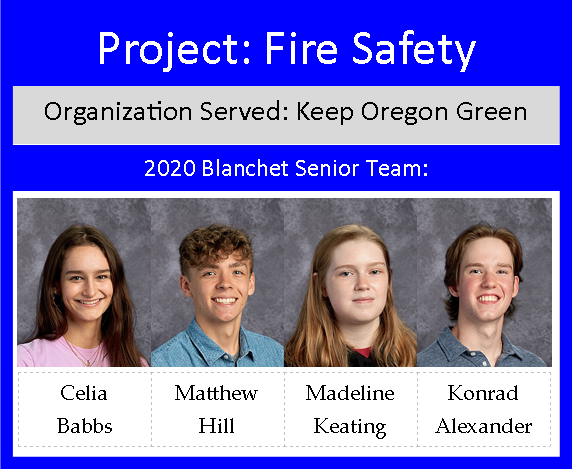 Talking to elementary school classrooms about how to be safe around matches/act during a potential fire/talk about the story of Smokey Bear.

Landscaping and brush removal for community pool

Helping orchestrate what would be happening for the Friday event for schools and assist with the Saturday and Sunday public event.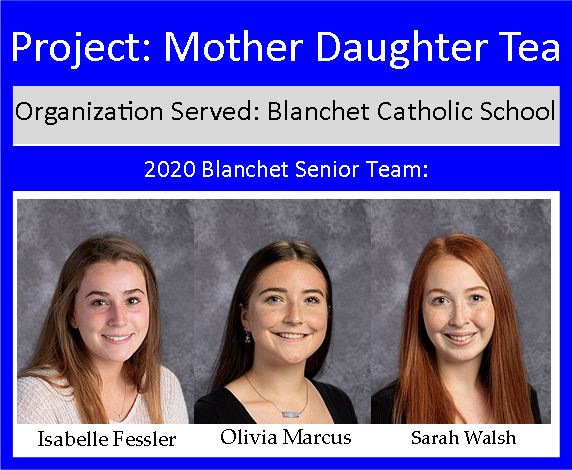 Plan and host the annual Mother Daughter Tea at Blanchet.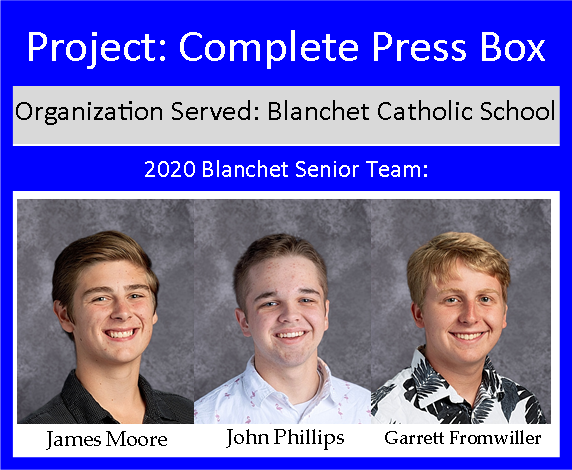 Installed insulation and drywall for Blanchet's new press box.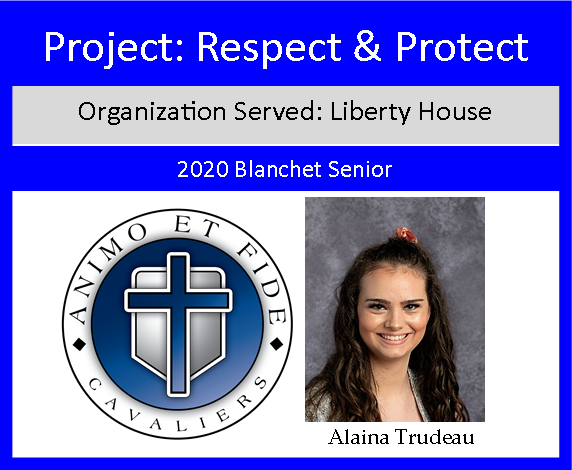 A presentation about cyber bullying and the effects of social media and present it to kids between 6th and 8th grade.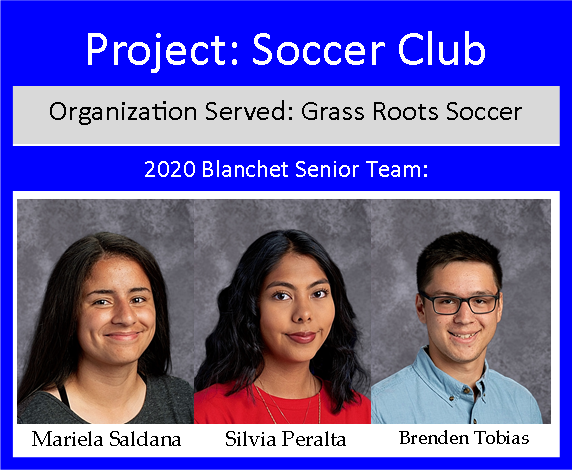 Spring break soccer camp and tournament for Swegle School's fourth and fifth grade students.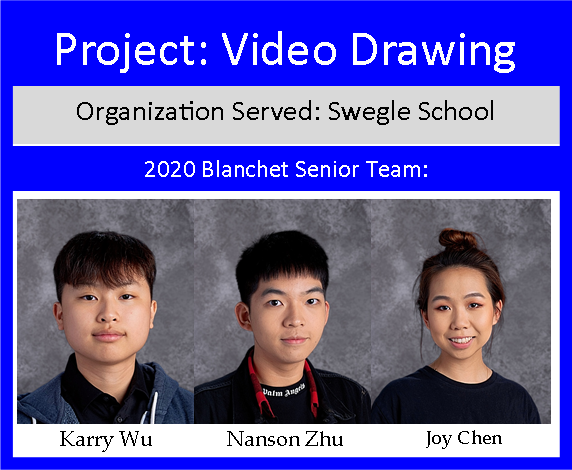 Teach Swegle elementary school students how to draw through video.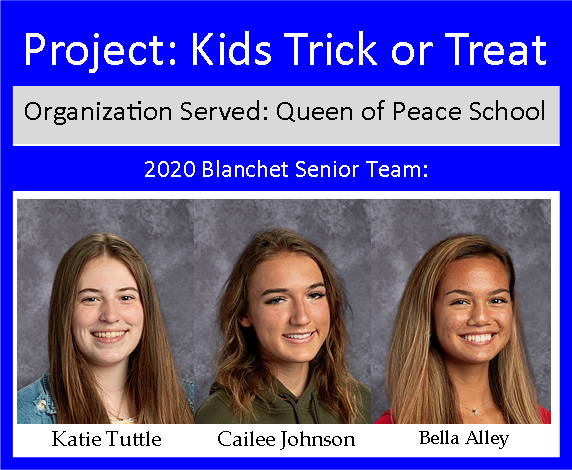 Trick or Treat So Kids Can Eat: We helped create a haunted house for Queen of Peace's Halloween festival "The Harvest Festival" and collected cans to donate to a local food center for kids in need.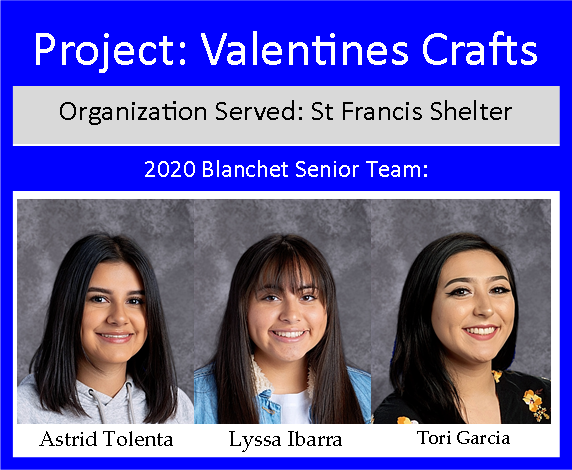 Valentine's Day Crafts and party for the families at St. Francis: we made Valentine's Day crafts with the kids, we later used the crafts for our party with the families there.