Blanchet's Virtual Silent Auction
This year's auction will use Greater Giving Online Bidding — allowing for a paperless, virtual bidding system. You will bid using your smartphone or tablet on silent auction items.
Registration for the virtual Silent Auction opens April 1, 2022, at 12:00 noon.
Silent items for bidding will not post until the virtual, silent auction begins on April 18.
The Virtual Silent Auction opens Monday, April 18, 2022, at 12:00 pm and closes Friday, April 22, at 7:00 pm.
How to Register to bid for Blanchet's Virtual Auction
Beginning Monday, April 11, 2022, go to: https://Blanchet22.ggo.bid to register to bid.
Click on the 'Get Started' button in the upper right-hand corner of the page.
Create an account or log in to an existing account. If you don't have an account already, click on the green "Create Account" button on the left side of the page.
On the next screen, enter your email address in both fields and click the Recaptcha box confirming you are not a robot before clicking Confirm.
The next screen will ask you to verify your email to continue registering.
Check your email box for the email address you entered above. The email will be from Greater Giving Login.
Open the email from Greater Giving Login and click on the provided link to verify your account.
Finish entering your bidder account information. Use your email address as your Username.
Create a password for your account. It must be at least 7 characters in length and contain at least 2 non-alphabetic characters and 2 non-numeric characters.
Enter your name and address.
Enter your phone number. Please enter your mobile number to receive text messages from online bidding.
Enter your credit card information. You will only be charged if you make a donation or are a winning bidder.
Confirm all information is correct and click the green "Create" button at the bottom of the page.
Your account has now been created! Click the green gavel to start bidding in the auction or make a donation!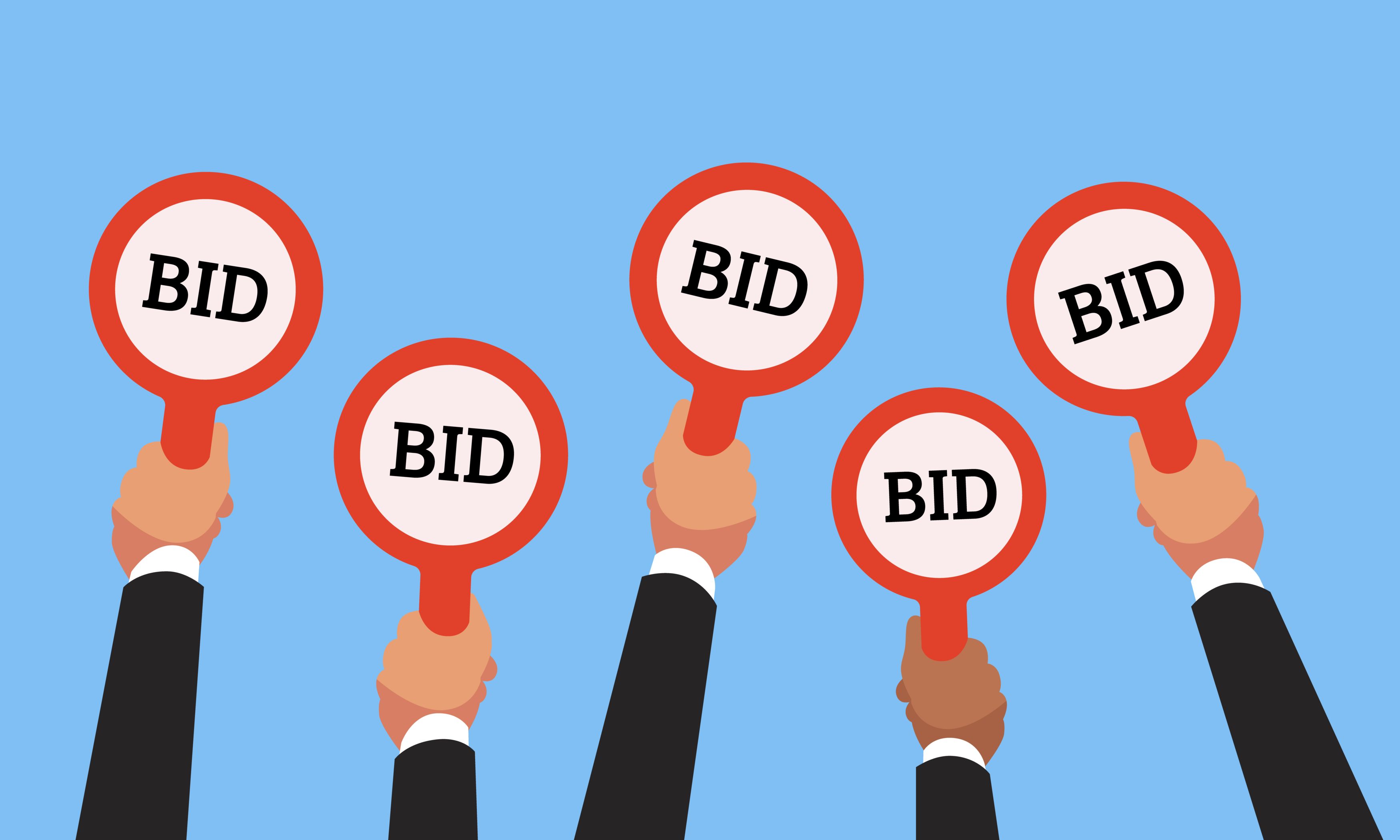 How to Mobile Bid with Greater Giving Online Bidding
Register your mobile number and credit card information on our registration page in advance of the event or upon arrival. Registration will open on April 11, 2022.
When the auction is open, you will receive an automated 'Welcome' text with your bidder link.
After clicking the link in the text, begin searching for packages by name, number, or category.
Select the package you wish to bid on.
You can 'Bid' the next increment or 'Bid More' than the next increment.
If you choose to 'Bid More' you can choose to set your Max Bid. If your max bid is the highest, the system will automatically bid in your favor until you are outbid or until the silent auction closes. If your bid is lower than the highest max bid on that package, you will be prompted to enter a higher bid.
To purchase a package at the Buy Now price, select the Buy button.
To "watch" a package, select the star icon on the package.
To make a donation, select the Donation button on your home screen and choose a preset amount or select the Custom Amount button to enter the amount you wish to donate.
If you're out-bid at any point before the silent auction closes, you will receive a text message.
To view packages you are bidding on, click the menu button and select Bids.
To view packages you are watching, click the menu button and select Favorites.
Once the auction closes, the guest with the highest bid will win.
Under the Bids area, you can check your winning packages.