Opportunities for Staying Involved as a Parent
January 03, 2020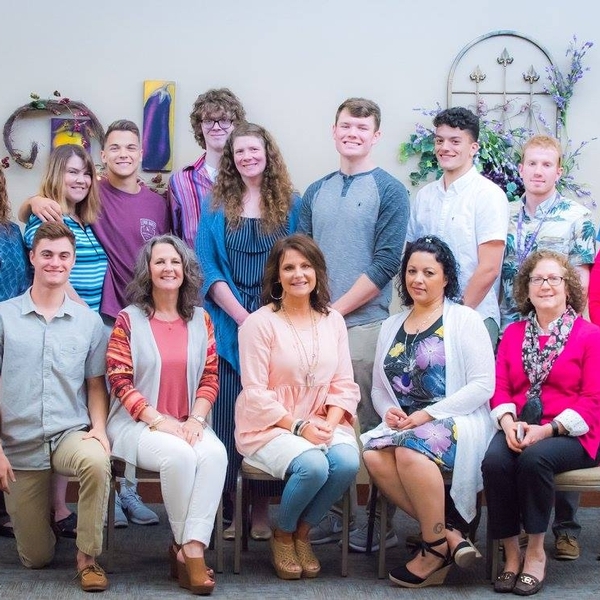 Families are a vital piece of the Blanchet community. We want our students and our parents/guardians to feel a sense of place and belonging. Whether you're a parent new to the Blanchet community or a returning parent looking to get reconnected with your student's school, here are some opportunities to stay involved throughout the academic year.
Volunteer
While we love that many parents are actively involved in their students' elementary school classrooms, we have a delicate balance to maintain at the middle school and high school levels. As educators and administrators, it's our job to help your students gain independence and confidence, preparing them for a smooth and successful transition after high school. And while this involves fewer volunteer opportunities for parents in the classroom, we still appreciate parent involvement in many other areas! Our annual auction, for example, relies heavily on parent volunteers for set up, take down, and day-of facilitation. Fine arts productions benefit from the expertise of parents who help with costuming and set creation. Our sports teams often adopt "Team Moms or Dads" who lend a hand during play-offs and state tournaments. And many of our student organizations, from DECA to Outdoor Club, frequently need parent chaperones for trips and concessions fundraisers.
Participate in Social Events
Each year, we host a variety of events to celebrate our families and encourage strong connections between our students and the special people who support them. Our popular Mid-High Socials offer nights full of food and games for the whole family--parents and siblings included! Events like Father-Daughter Night, Mother-Son Brunch, and Grandparents & Special Guest Day incorporate meaningful conversations with fun activities. And it's always worthwhile to attend classic celebrations like Homecoming and Founders' Day, where Blanchet families new and old come together to mingle and share school spirit.
Attend Sporting Events & Fine Arts Performances
Is your student involved in one or several co-curricular activities? Sporting events and fine arts productions offer some of the best opportunities to meet and get to know other Blanchet parents and families. Whether you're sitting next to each other in the bleachers, helping wash jerseys, or selling concessions during an intermission, there's always another parent sharing a Blanchet experience similar to yours.
Stay in Touch
Of course, these are just some of the many ways to stay involved in your Blanchet community throughout the school year. Each year brings new opportunities and events to participate in and enjoy. Make sure you stay up-to-date on all the school happenings via Renweb/FACTS, our weekly e-newsletters, and even social media. If you ever have any questions, don't hesitate to ask a staff or faculty member. We are happy you're a part of the Blanchet family too, and want to make you feel as welcome and connected as possible!