Our Campus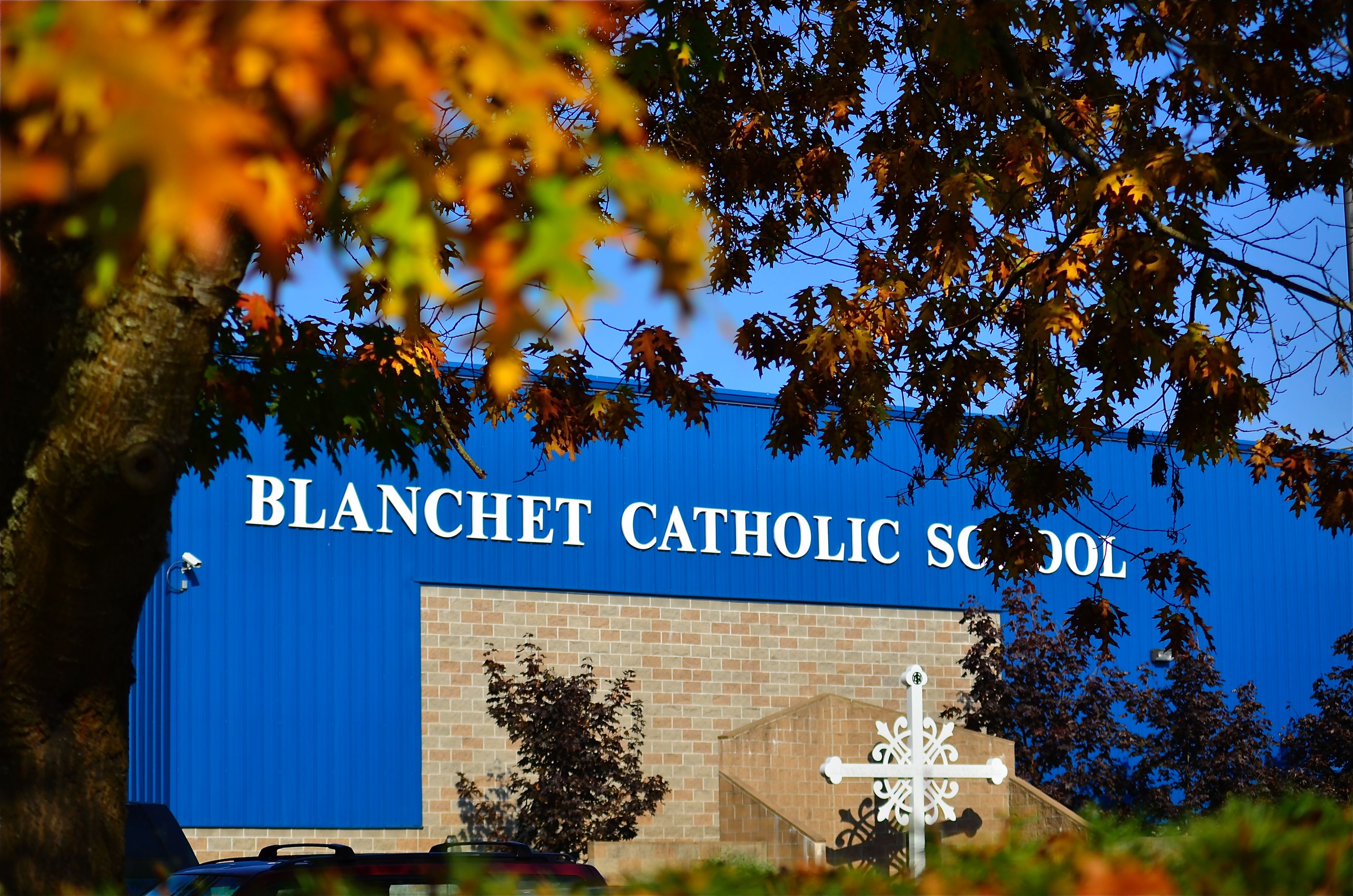 Blanchet is located in northeast Salem, Oregon. The school owns its 22-acre campus and 111,000-square-foot facility, due to the support of a number of generous community partners. Our educational facility includes two gymnasiums, a library, a computer center, a science center, a Makerspace, and an arts center.

The physical structure in which Blanchet is housed was built in the early 1980s by the Salem Christian Center as a worship space, school, day care, and radio station. Blanchet has significantly remodeled and updated the campus to accommodate its college preparatory programs.
In April 2012, we broke ground on a 10,600 square-foot expansion of the facility. We now have a new high school commons, locker rooms, student store, and commercial kitchen that were completed in November 2012.
Outdoor sports facilities on campus include a brand-new, multi-purpose track and field, a baseball field, a softball field, and a JV football field. View a virtual tour of campus here.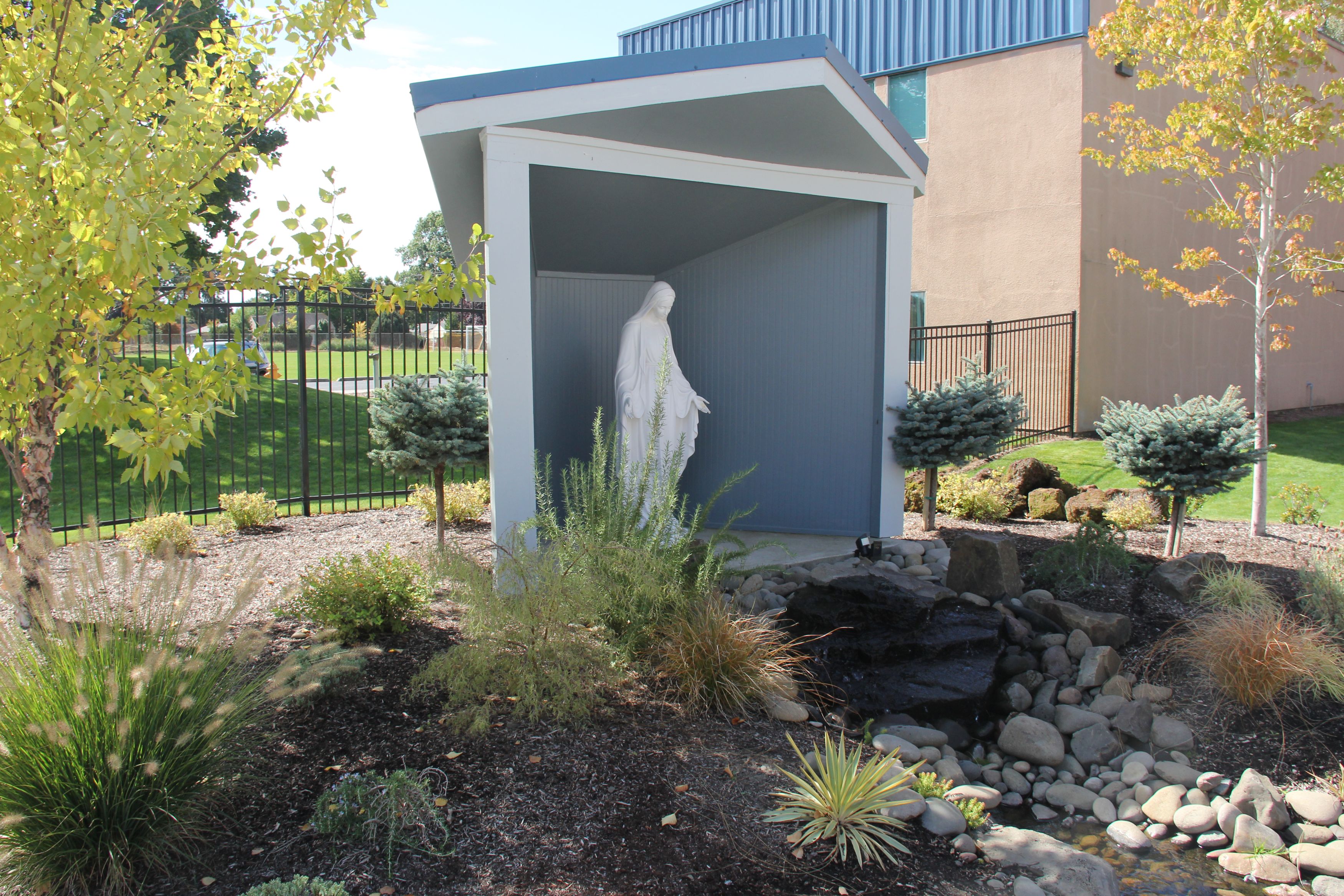 Our Lady of Grace
In December 2014, a very special ceremony followed Mass as Monsignor Hunegar dedicated and blessed the Shrine of Our Lady of Grace in the prayer garden located outside the Lee Student Center. This beautiful shrine was the culmination of months of planning, work, and support by many in the Blanchet community. Class of 2014's Jake Handran led a group of his classmates in the design and construction of the water feature and shrine structure. The statue of Mary is a generous gift from Blanchet parents, Parke & Corrie Raffensperger. Special appreciation also goes to Dick & Joanna Kreitzberg, Bob & Pam Zielinski, Stephen & Eileen Zielinski, and Marty & Toni Nanneman, all of whom donated funds to complete the project.