Welcome from President Weber
Welcome to Blanchet Catholic School—home of the Cavaliers!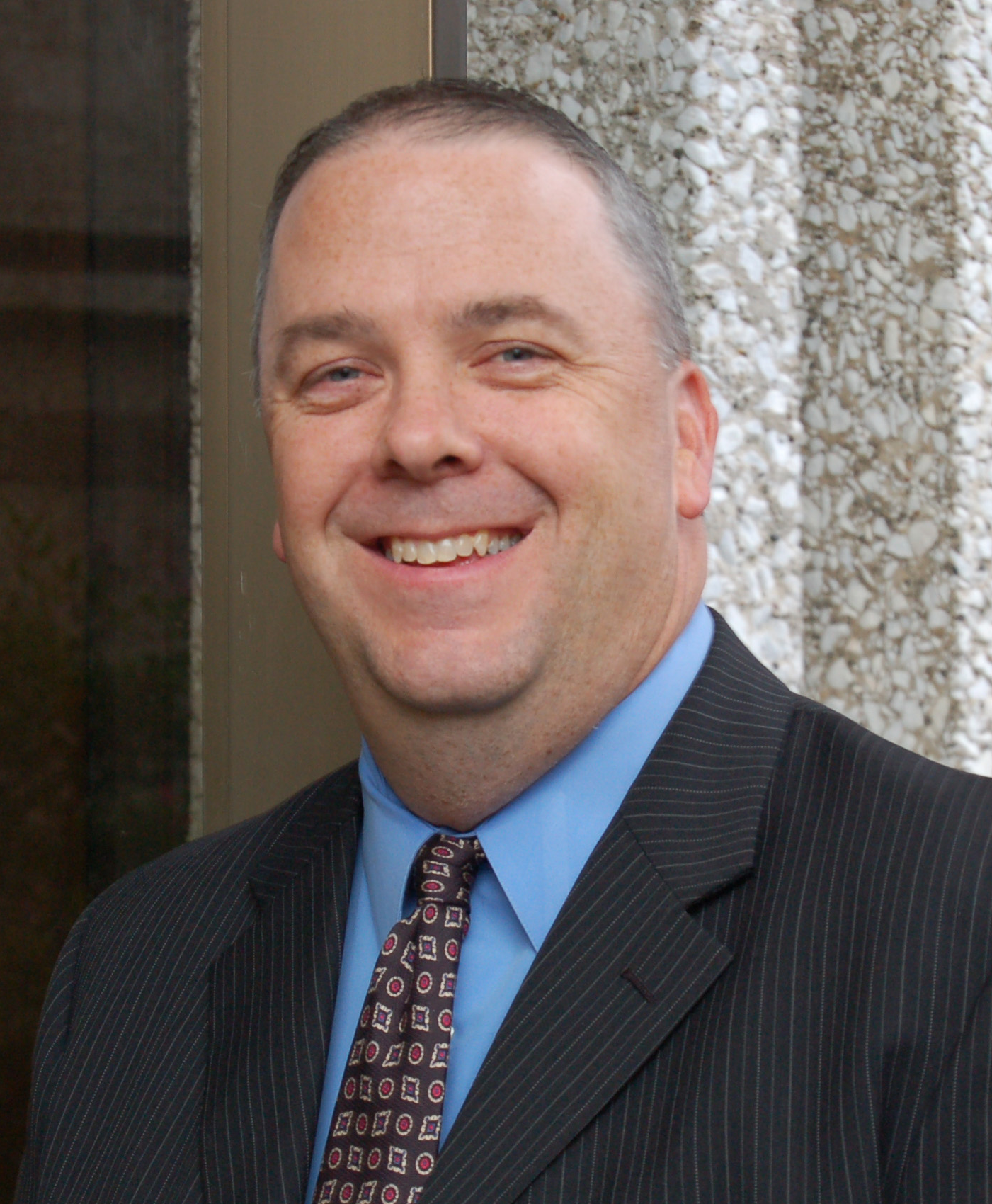 Our school's motto "By Courage & Faith" resonates in all that we do at Blanchet Catholic as we provide the best Catholic, college-prep education possible for our students. Blanchet Catholic has faithfully served students since we opened our doors in the fall of 1995.
Blanchet Catholic School is a private college preparatory middle and high school serving Mid Valley youth in grades 6-12. Academic excellence, a strong Catholic community, and opportunities for success in all aspects of student life are the cornerstones of a Blanchet Catholic education. Our faculty and staff work tirelessly to mentor, challenge, and support our students with a rigorous curriculum and a strong co-curricular program in the areas of service, campus ministry, performing arts, clubs and athletics. Blanchet Catholic School strives to educate the whole student and prepare them for life beyond the walls of our school.
Thank you for visiting our website to learn more about Blanchet Catholic School. If you wish to learn more about the school or set up a tour, please contact us at 503-391-2639 or email our Admissions Manager Mrs. Megan Johnston.
"By Courage & Faith,"
Bob Weber
President
Blanchet Catholic School
503-391-2639
Blanchet Catholic School is a college preparatory middle and high school serving Mid Valley youth in grades 6-12. The school was founded in 1995 to provide Catholic secondary school education in Salem, Oregon. We are continuing a tradition of Salem Catholic secondary education provided in the past by Sacred Heart Academy (1863 to 1984) and Serra Catholic (1954 to 1969). After a lengthy discussion and polling of the Catholic community in Salem and neighboring communities in 1994, the organizing group for the new school presented a plan to Archbishop William J. Levada, who gave permission for its development.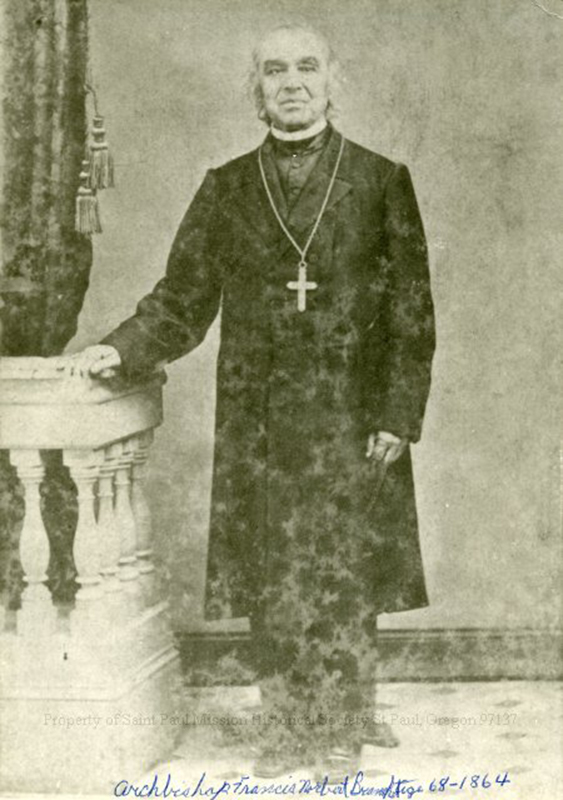 The school was named after Archbishop Francis Norbert Blanchet, the first Archbishop of the Oregon Territory. Blanchet is a private, independent non-profit that is operated by a board of directors. Blanchet is fully endorsed by the Archdiocese of Portland to operate as an independent Catholic school in Oregon. The school is accredited through the North Central Association Commission on Accreditation and School Improvement, and the Northwest Accreditation Commission, and the Southern Association of Colleges and Schools Council on Accreditation and
School Improvement, through Cognia.
Students helped select the school mascot (Cavaliers), and the school colors (royal blue and silver). The school opened on September 5, 1995, with 110 students. In 1997, Blanchet was granted full accreditation by the Northwest Association of Schools and Colleges. The first graduating class received their diplomas in June 1999. Today, Blanchet's enrollment has more than tripled, and the school offers academic and spiritual growth opportunities to both Catholic and non-Catholic youth. The school operates by permission of the Archdiocese of Portland in Oregon, but it is a private, independent nonprofit.
Blanchet owns its 22-acre campus and school facility. The school has successfully completed multiple capital campaigns, which resulted in a new lobby, gymnasium, a renovated arts center, a new student center, and a new track and field complex.
Blanchet has established a positive reputation throughout the state for its college preparatory curriculum, excellent faculty and staff, and supportive school community. Over 95% of all Blanchet graduates continue their education at colleges and universities throughout the country. The school has a tradition of academic excellence, and the scores of Blanchet students on standardized tests are consistently higher than local, state, and national averages. Since 1998, thirty-one students have been recognized by the prestigious National Merit Scholarship organization. While faith is central to all aspects of the Blanchet experience, it is not a requirement that students be Catholic in order to attend our school. Students of all faiths and traditions who desire to study in a Gospel values–based environment are welcome and encouraged to apply for admission.
Most high schools undergo periodic accreditation by their regional accrediting organization. This external review serves as an objective evaluation of school policies, procedures, and programs to ensure quality student learning and experiences. Blanchet is accredited through the North Central Association Commission on Accreditation and School Improvement, and the Northwest Accreditation Commission, and the Southern Association of Colleges and Schools Council on Accreditation and School Improvement, through Cognia. Blanchet Catholic successfully completed its most recent accreditation process in the spring of 2022. The external review was performed by a team of educators representing both private and public schools, and was the culmination of a year-long process of preparation, data gathering, and nearly 100 interviews of Blanchet administrators, teachers, support staff, students, parents, and board members.
The accreditation team extended their appreciation to the Blanchet administrators, faculty, and staff for their exemplary preparation for the visit, and for sharing with honesty, openness, and reflection. The team stated in the initial report that, "Blanchet Catholic School has a strong, positive school culture characterized by the sense of community and caring far beyond merely a focus on academic achievement. The strong emphasis on character development is commendable." They further reported that "Blanchet has a strong reputation for excellence in academics, athletics, activities, and various programs. The reality witnessed by the visitation team thoroughly supports this well-deserved reputation."
A final accreditation report was presented at the end of May 2022, and recommendations were incorporated into the school's Five-Year Plan and formally adopted.
"We commend Blanchet for the professionalism and qualification of its faculty and staff, for its system of assessment and evaluation, communication, connectivity of administrators with students, and for its plan for continued improvement." ~ Northwest Accreditation Commission (NWAC) an accreditation division of Cognia
Blanchet Catholic School is made up of three separate, registered non-profit entities:
Blanchet Catholic School, which is the school itself;
Blanchet Catholic School Foundation, which holds the funds for designated scholarships as well as investment or endowment funds; and
Blanchet Catholic School Property Foundation, which is the entity that owns the school campus property.
Each of these entities has its own Board of Directors, bylaws, and articles of incorporation. Each entity files annual reports with the Corporation Division of the State of Oregon and the Internal Revenue Service, and has an annual financial review of its books by an independent certified professional accountant.
Neither the Blanchet Catholic School Foundation nor the Blanchet Catholic School Property Foundation have any staff. Under their structure, Loui Fromwiller serves as elected President of each of their boards. However, our operating corporation, with all the school staff, is set up differently. Loui Fromwiller is Chair of that board, but Bob Weber is the CEO and President. He is the actual administrator of the school operation.
These legal entities were set up separately to protect our assets and to guarantee solid, long-term prospects for the school.
The Blanchet Catholic School Board of Directors meets monthly to conduct business operating the school. The Boards of Directors for the two Foundations meet only once or twice a year.