Blanchet Catholic School offers several wonderful program in the fine and performing arts. Students can enroll in orchestra, choir and choose from a number of visual arts classes, as well as participate in mid high and high school drama. Choir, orchestra and drama performances are held in the school's beautiful Wiegand Arts Center. The Arts Center has been completely renovated in recent years and features a 275 seating capacity, in addition to a state-of-the-art sound and lighting system.
Band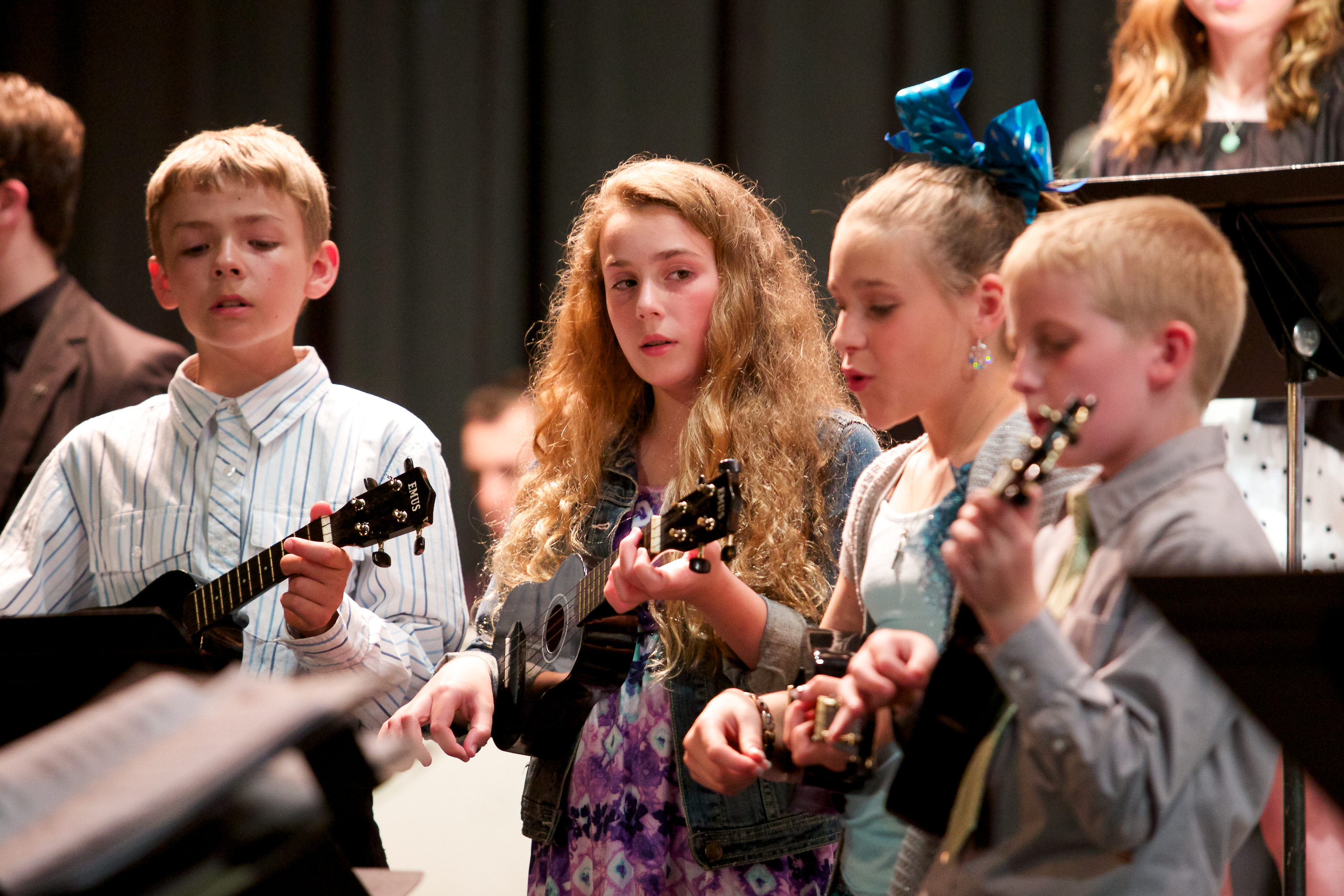 Blanchet is excited to offer Band to both mid-high and high school students. The band will perform for the Christmas and Spring Concerts. In addition, the Band may play for sporting events as well!
Choir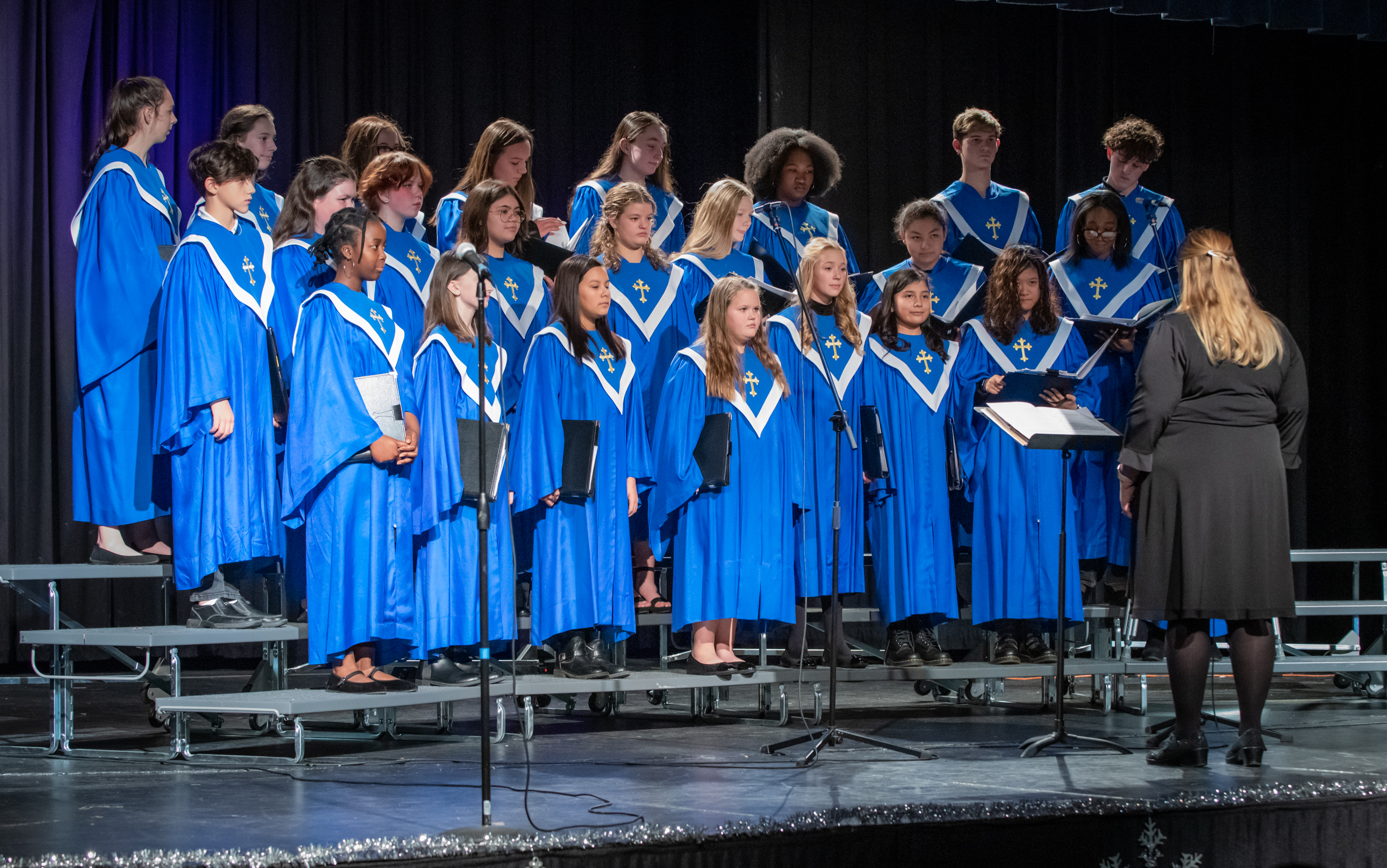 The choir is open to all students with a passion for singing. The choir sings at all school Masses, participates in music contests and festivals, performs at community events, and collaborates with the Blanchet band and orchestra to present two concerts annually.
Orchestra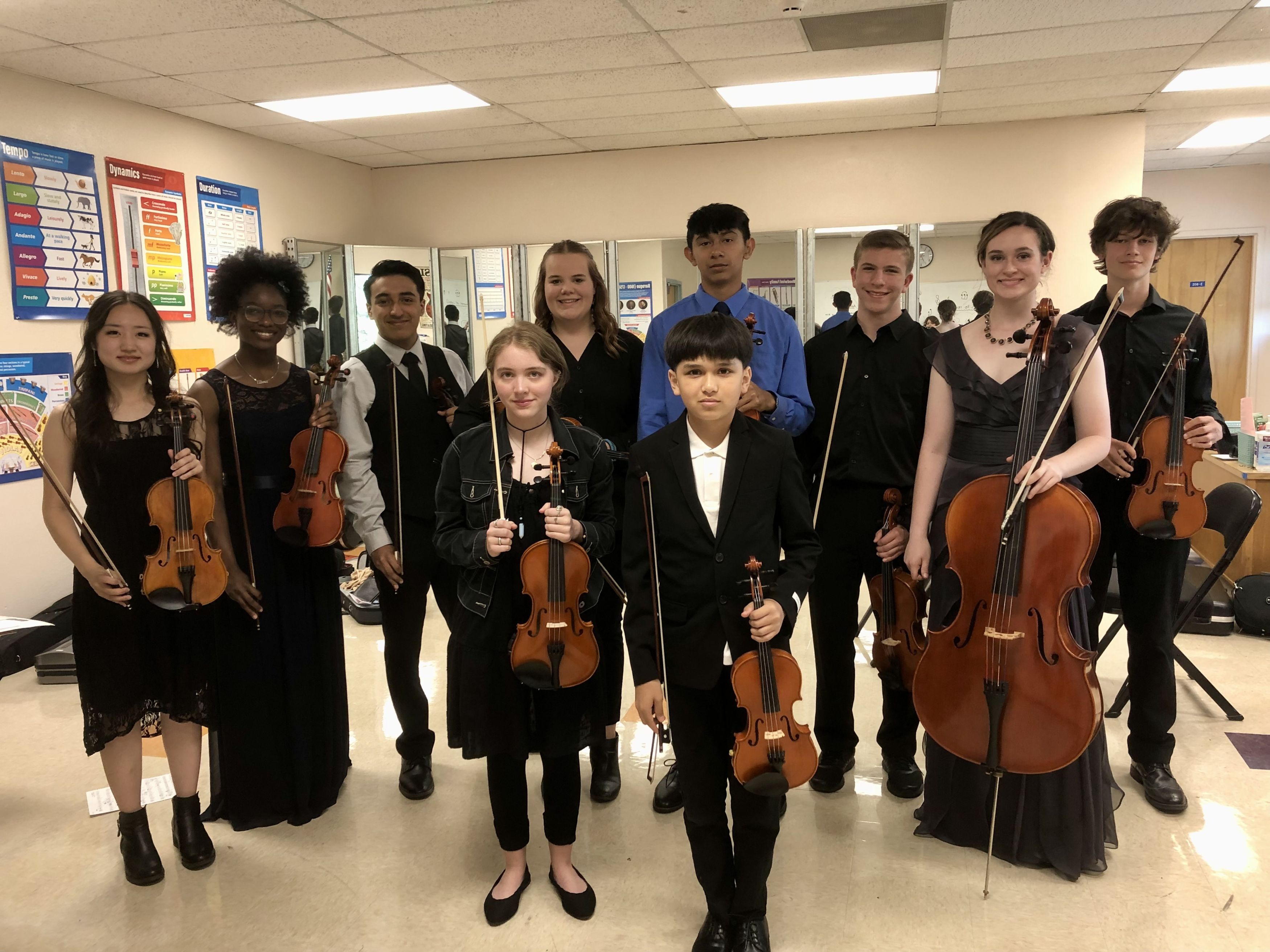 Blanchet Orchestra is open to both mid-high and high school students of all playing levels. As a string ensemble, the Blanchet Orchestra performs a variety of literature throughout the school year, taking part in the school's advent lessons and carols, spring concert, graduation, and the occasional school mass.
Performing Arts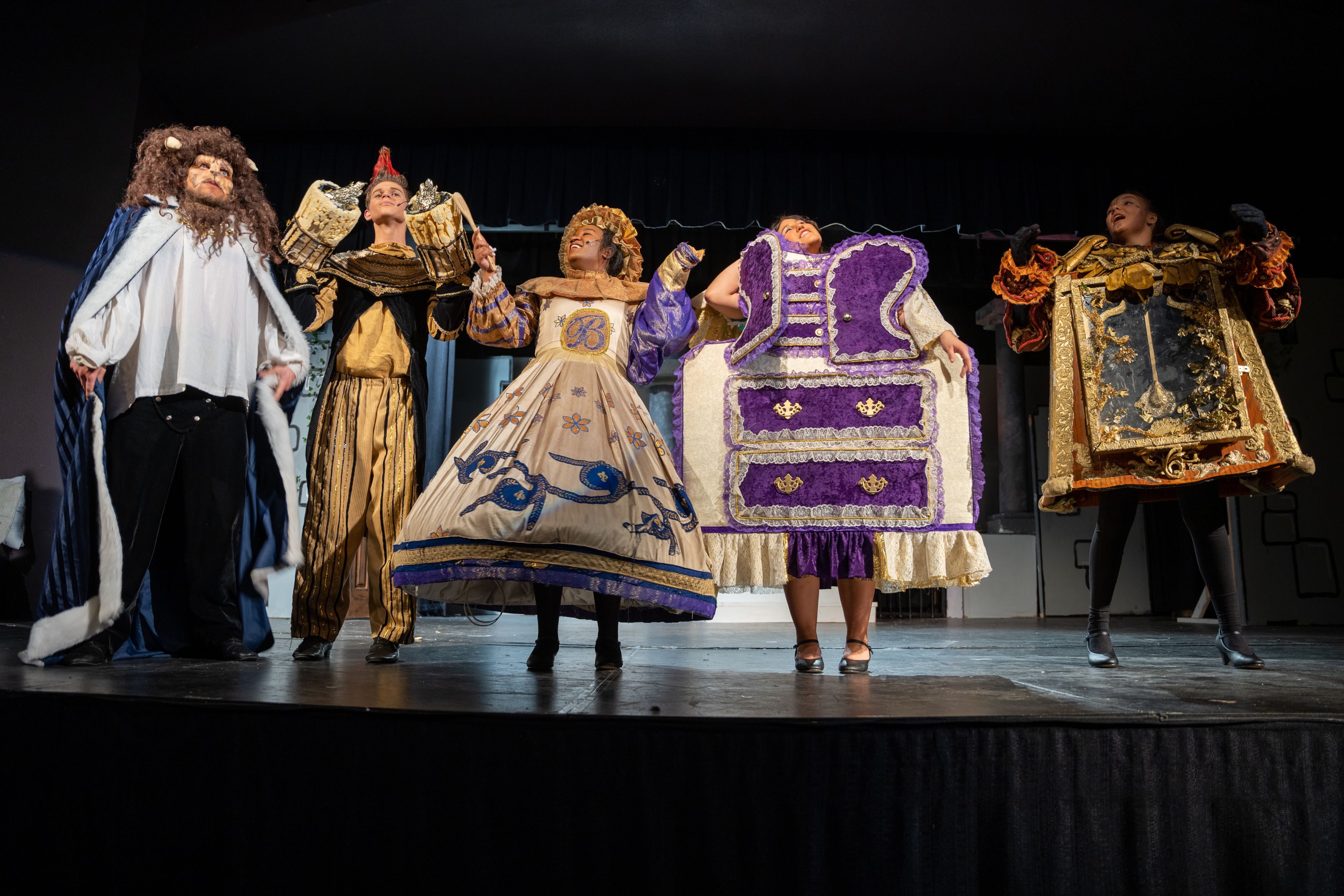 Blanchet's mid-high drama program presents two plays per year, a drama or comedy in the fall, and a musical in the spring. Mid-high students can participate by enrolling in our drama elective.
High school students may choose to audition for one play and one musical that are held annually. Blanchet's drama department has an excellent reputation and has produced sold-out shows for productions such as "Fiddler on the Roof," "Beauty & the Beast," and "Wizard of Oz."
Mid-High Drama Director: Ms. Cassie Johnson
High School Drama Director: Mrs. Kasey Roberts
Visual Arts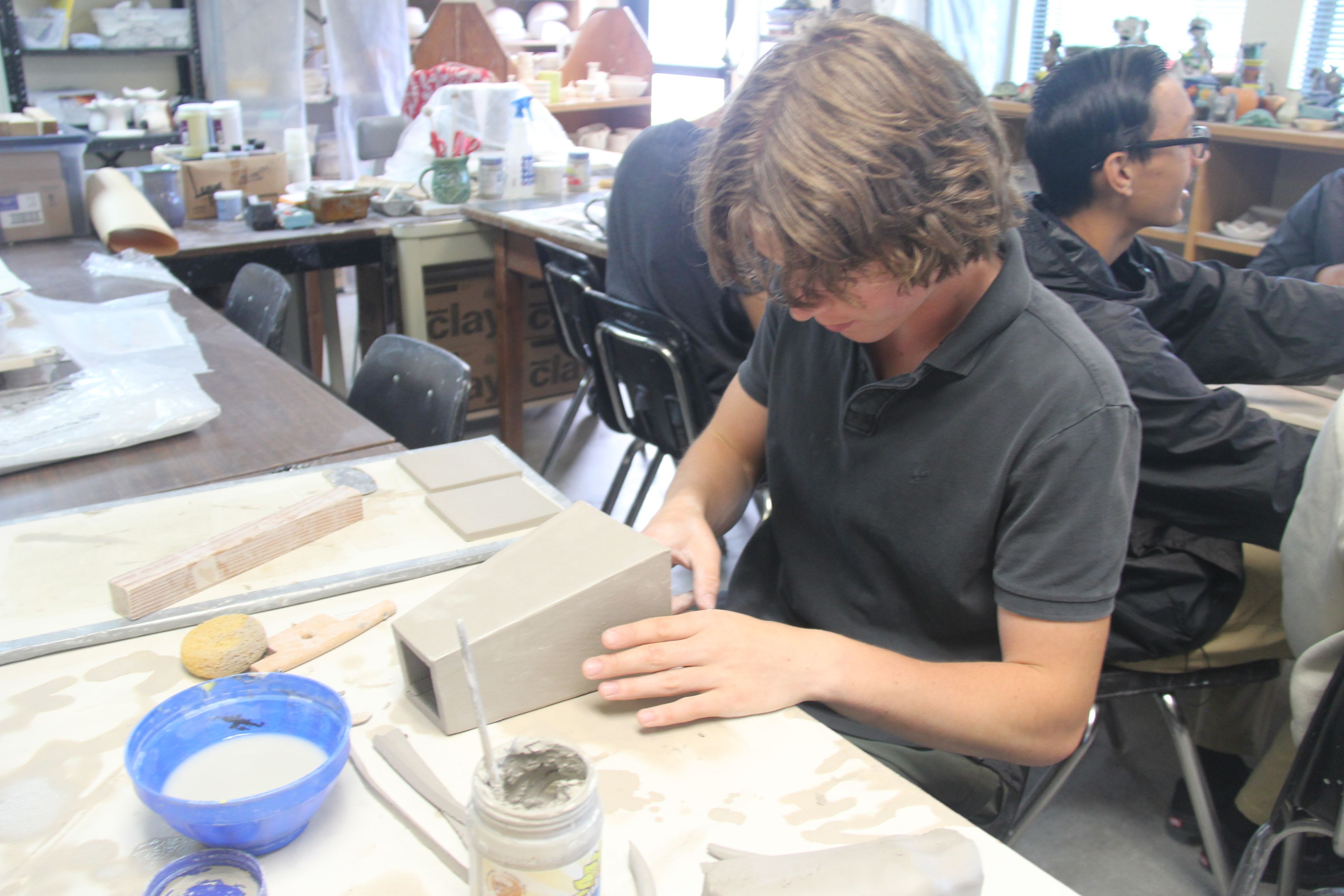 Blanchet offers several classes in the visual arts including pottery, Art 1, Art 2, and Exploring Art. In the spring of each year, we host an Art Show for all of our art students to showcase their talents.
Visual Arts Instructors: Mrs. Mary Heintzman and Ms. Cassie Johnson