Blanchet Virtual Auction How To Guide
March 02, 2021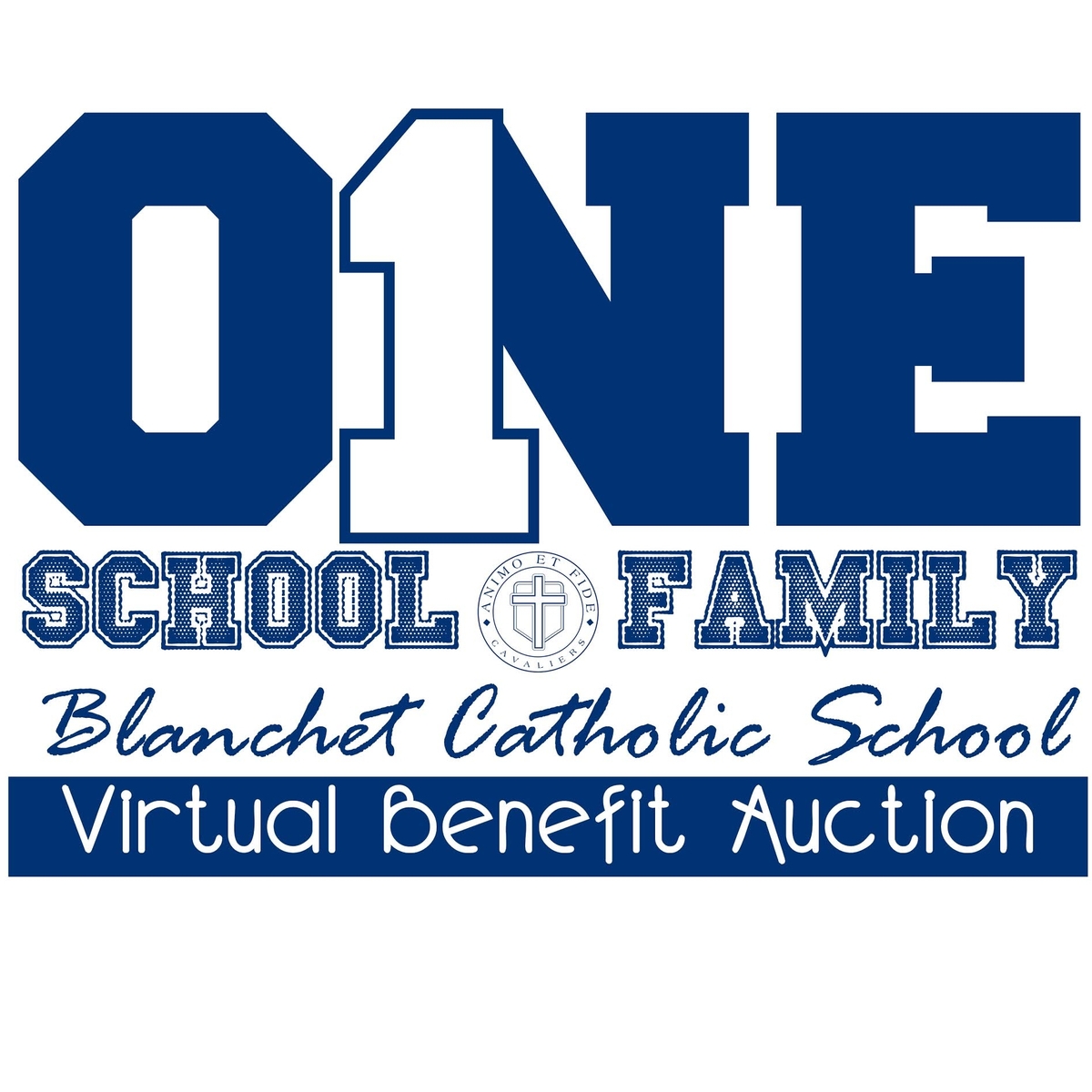 Blanchet's Virtual Auction How To Guide
This year we celebrate Blanchet's 24th annual benefit auction. Traditionally this has been an in-person event with a silent and live auction and delicious, festive dinner held at Blanchet Catholic School. With COVID-19 restrictions on group gatherings, this year's auction will be held virtually. Both the silent and live auctions will be online, and we invite the entire Blanchet community to join us!
SILENT VIRTUAL AUCTION
Opens Monday, March 8 at 12:00 PM
Closes March 13 at 8:00 PM
LIVE VIRTUAL AUCTION
Auction sponsorships are still available until March 5, for more information CLICK HERE! The auction catalog will be mailed to all registered bidders on March 5 and will be available online on March 8 at www.blanchetcatholicschool.com/auction. Below are some helpful tips for participating in the virtual auction.
Register to Bid
All guests who wish to participate in the online bidding must be registered at blanchet.ggo.bid.
Click on the 'Get Started' button in the upper right-hand corner of the page.
Follow the instructions for registering including verifying your email address.
How to Bid
All bidding takes place at Blanchet's online bidding page: blanchet.ggo.bid
When the auction is open, you will receive an automated 'Welcome' text with your bidder link.
After clicking the link in the text, begin searching for packages by name, number, or category.
Select the package you wish to bid on.
You can Bid the next increment or Bid More than the next increment
If you choose to Bid More, you can choose to set your Max Bid. If your max bid is the highest, the system will automatically bid in your favor until you are outbid or until the silent auction closes. If your bid is lower than the highest max bid on that package, you will be prompted to enter a higher bid.
To purchase a package at the Buy Now price, select the Buy button.
To "watch" a package, select the star icon on the package.
To make a donation, select the Donation button on your home screen and choose a preset amount or select the Custom Amount button to enter the amount you wish to donate.
If you're out-bid at any point before the silent auction closes, you will receive a text message.
To view packages you are bidding on, click the menu button and select Bids.
To view packages you are watching, click the menu button and select Favorites.
Once the auction closes, the guest with the highest bid will win.
Under the Bid's area you can check your winning packages.
How to View the Livestream Event
The link to connect to the livestream event is: https://vimeo.com/50618139
The livestream pre-show begins at 5:30 p.m. on Saturday, March 13.
The livestream live auction will begin at 6:00 p.m.
We recommend that you have two devices for the live event. One device (laptop, computer, SmartTV) to view the live event and another device (Smartphone, tablet) to bid.
How Live Items will be sold
The live items will be auctioned off in groups of 4 during the live stream event. There will be four groups of four items each in the live auction.
The Embrace the Potential appeal for tuition assistance will take place between groups 2 and 3.
Item Pick Up
Winning items can be picked up at Blanchet Tuesday, March 16 through Friday March 19 from 9:30 am until 4:00 pm at Blanchet Catholic School (4373 Market St NE).
When you arrive, call us at 503-400-1933, and we will deliver your items to your vehicle.
For help with bidding and registration
call our Auction Help Line at 503-400-1933.