Senior Recognized for Fine Arts Achievements
January 09, 2020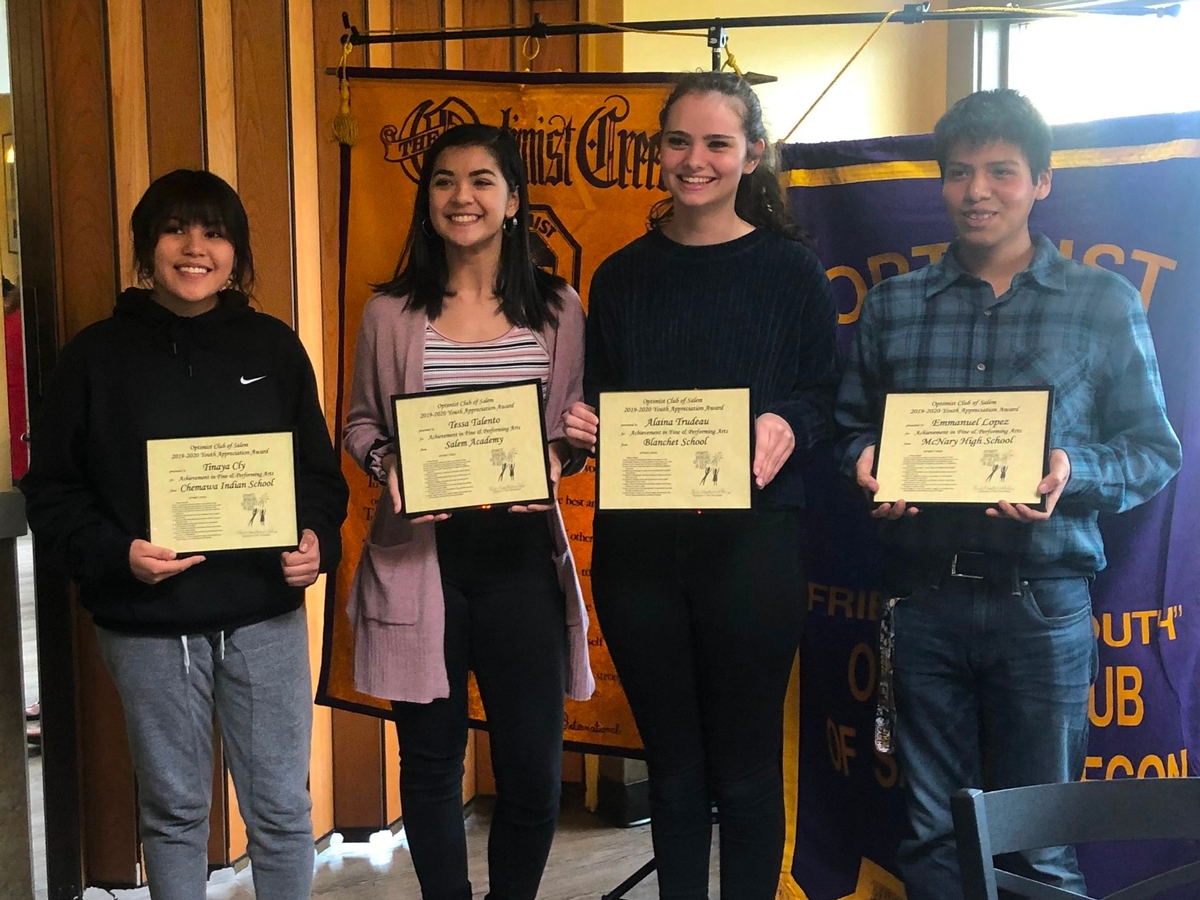 Blanchet senior Alaina Trudeau was honored at the January 9 Optimist Club of Salem luncheon
for her achievements in the Fine and Performing Arts.
"Alaina leads the soprano section of our choir," said her teacher, Kandi West. "She takes private voice and piano lessons and is a leader in both the choir and drama programs. Alaina goes above and beyond in all she does."
The senior performed a lead role in the spring musical last year, bringing wit and humor to the stage as Violet Newstead in "9 to 5." This March, Alaina will be performing the role of Sharpay Evans in Blanchet's production of "High School Musical."
In addition to her involvement in the arts, Alaina is a member of the Spirit Club, Friends of Benedictine, Spirituality Team, and the International Thespians Society. She also helps with Yearbook, works in the student store, and serves as a manager for the varsity boys basketball team.
Congratulations on your hard work and achievements, Alaina!