How to Access Enrollment / Re-Enrollment Packet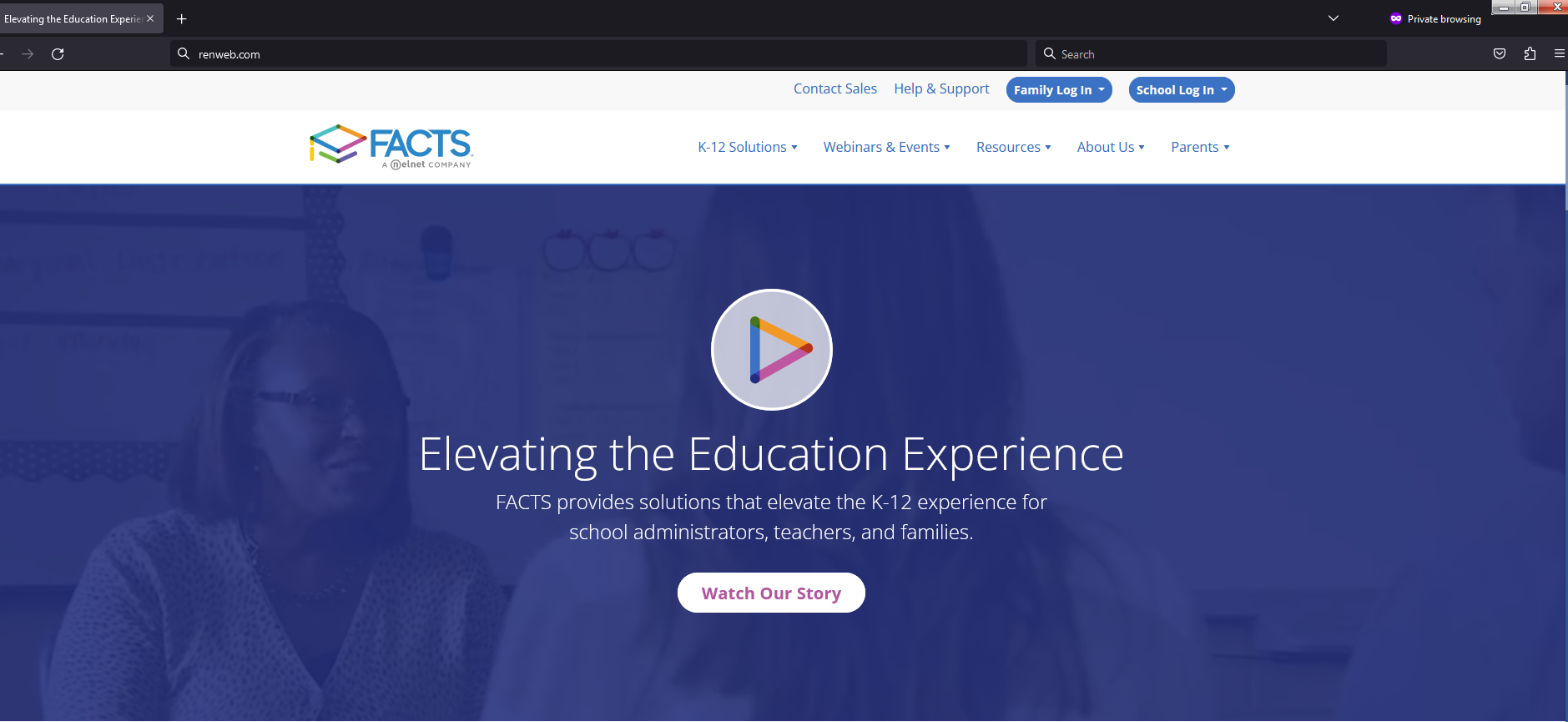 ---
2. Select Family Log In from the menu bar and FACTS Family Portal from the drop-down menu.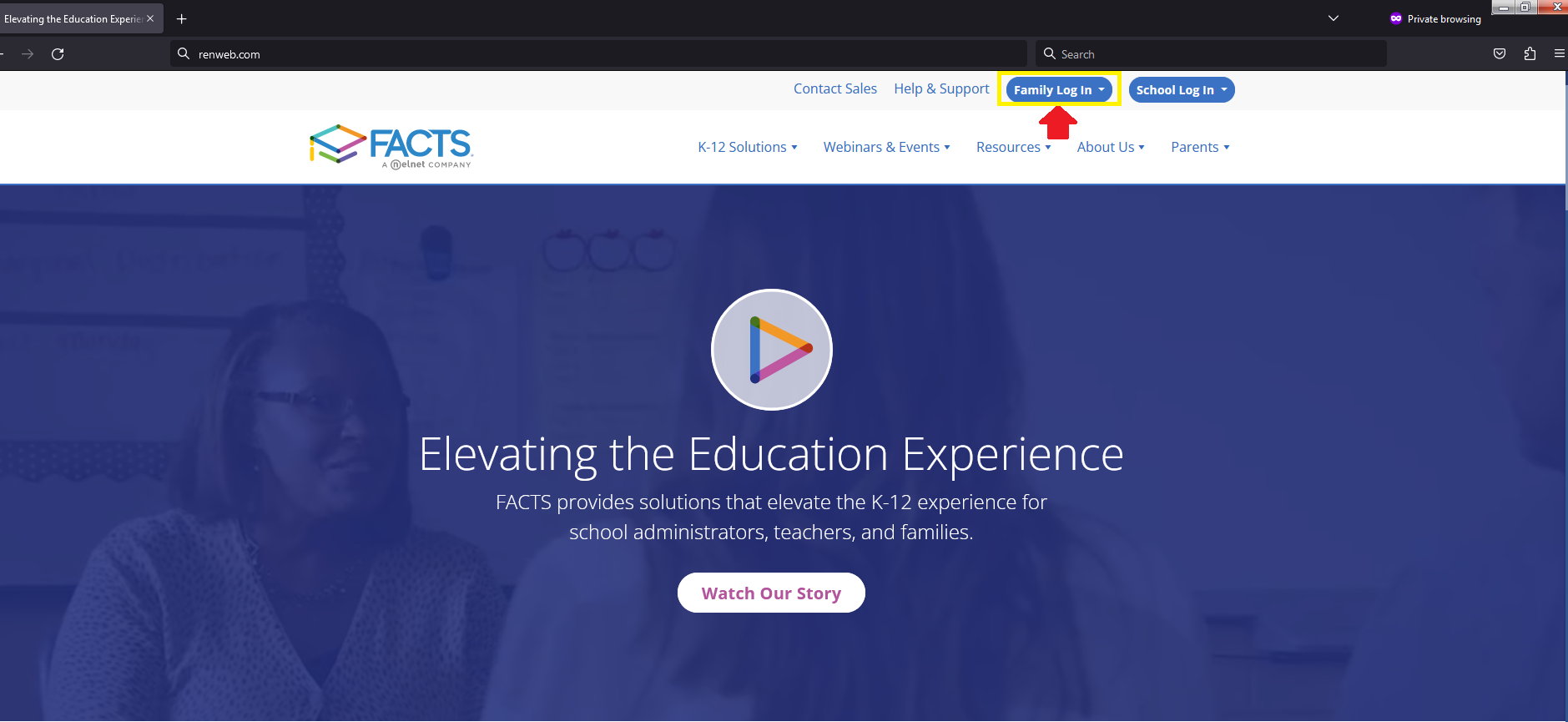 ---

3. Enter BL-OR into the District Code field.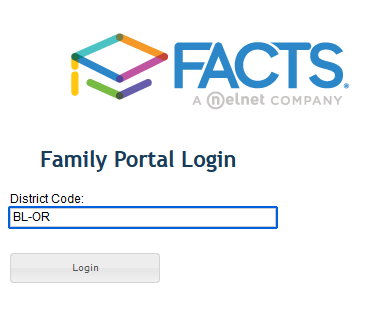 ---
4. Enter your username and password. If you have forgotten your username or password, please click on the link provided. Make sure Parent is the chosen status and then click on the LOG IN button.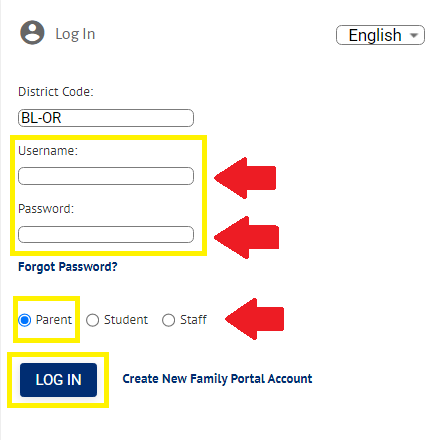 ---
5. After logging in, click on the Apply / Enroll button in the left menu.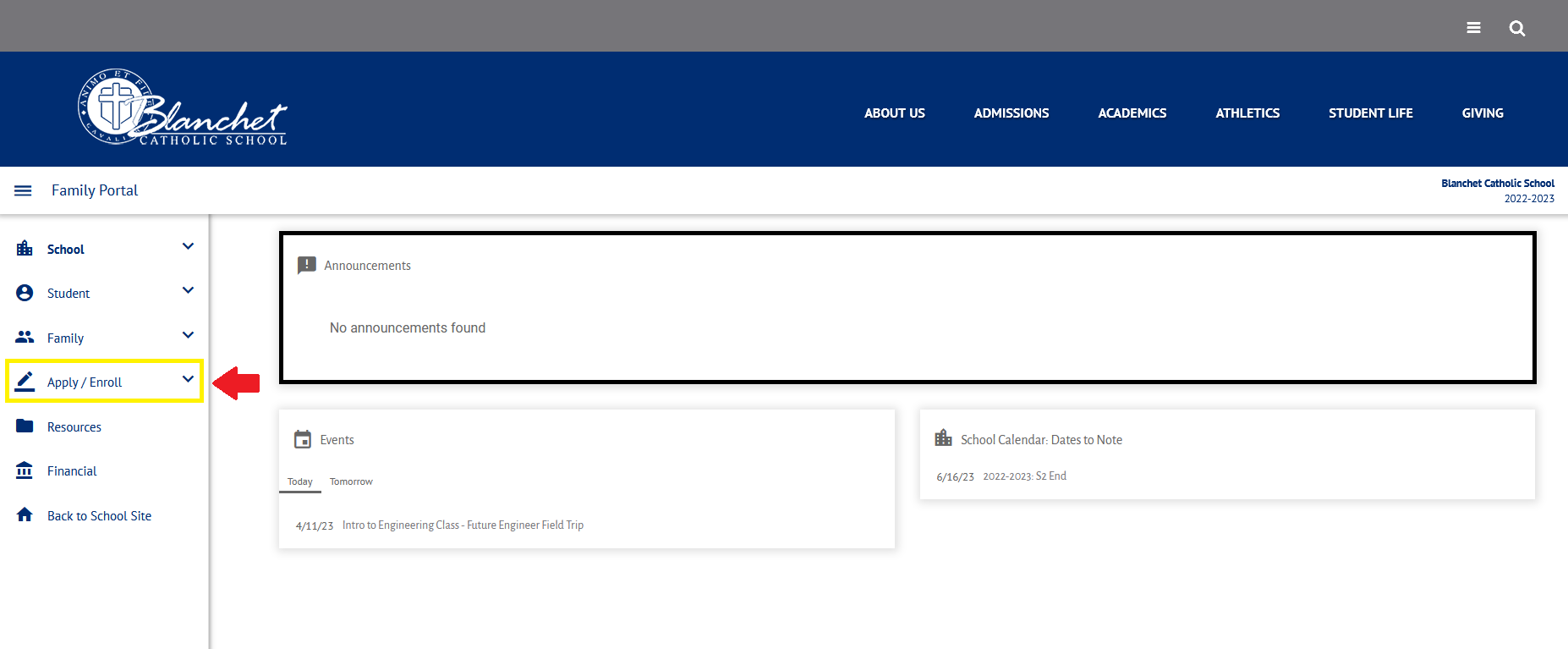 ---
6. Click on the Enrollment/Reenrollment button.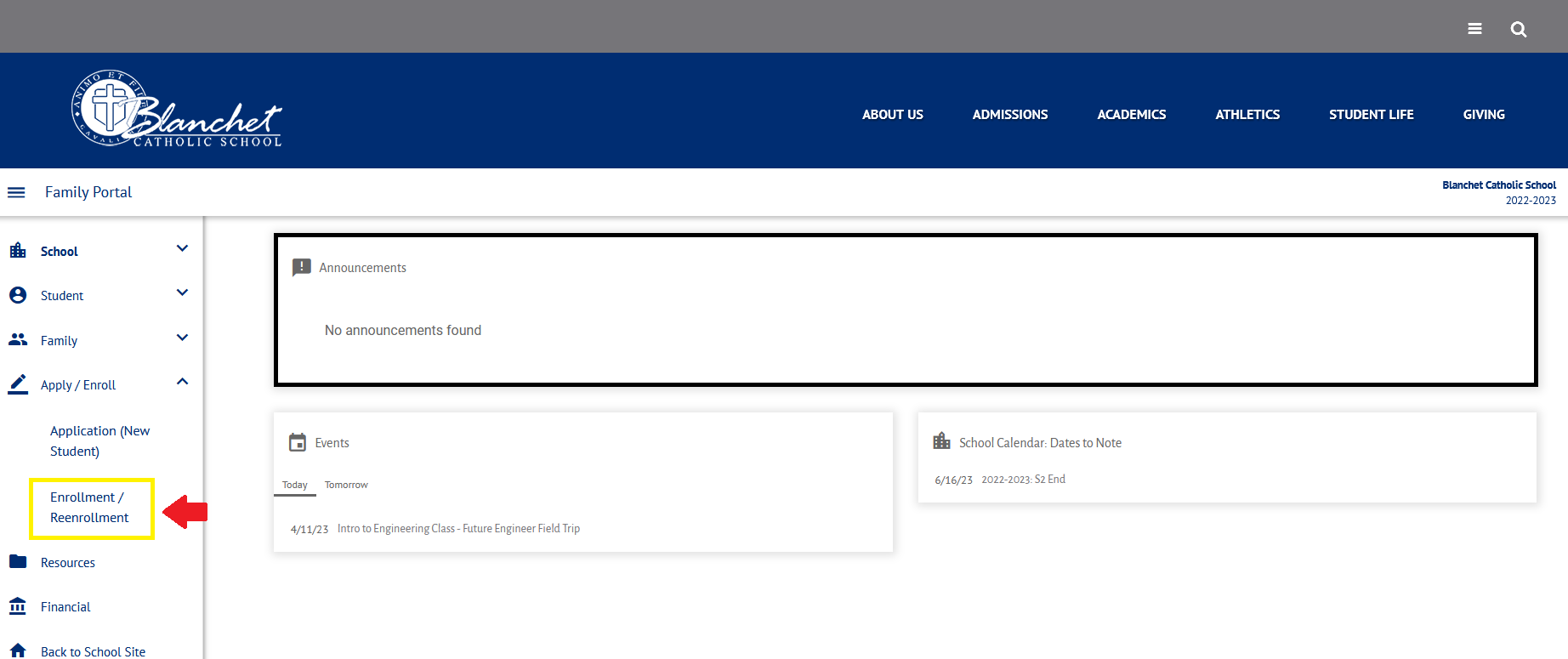 ---

7. Read the instructions and fill out the information needed. When the section is completed, you will receive a green check mark. If there is missing information, you will receive a yellow exclamation mark next to the section.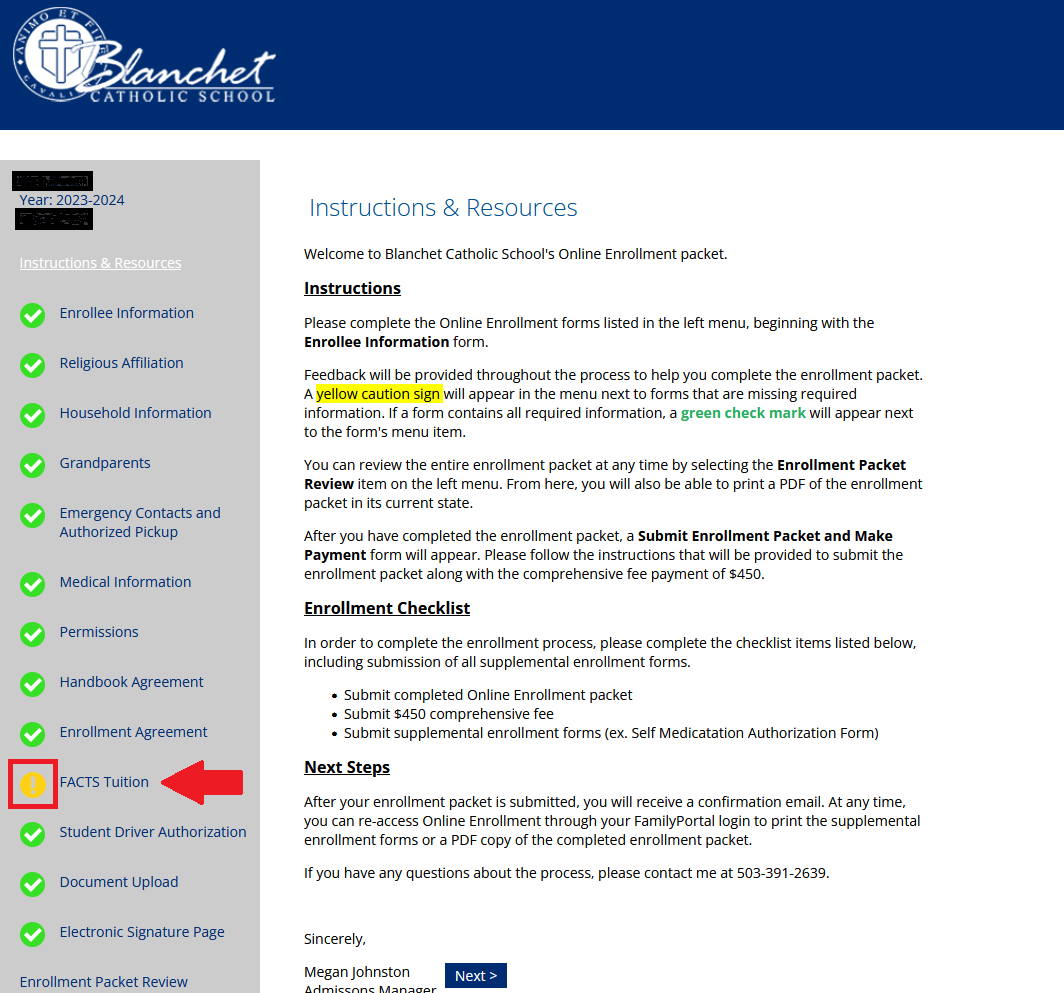 ---
8. You will not be able to submit the packet until all the sections have a green check mark. Click on the Electronic Signature Page at the bottom of the left menu and review your answers. Then, click on the Complete Review and Submit Enrollment Packet button.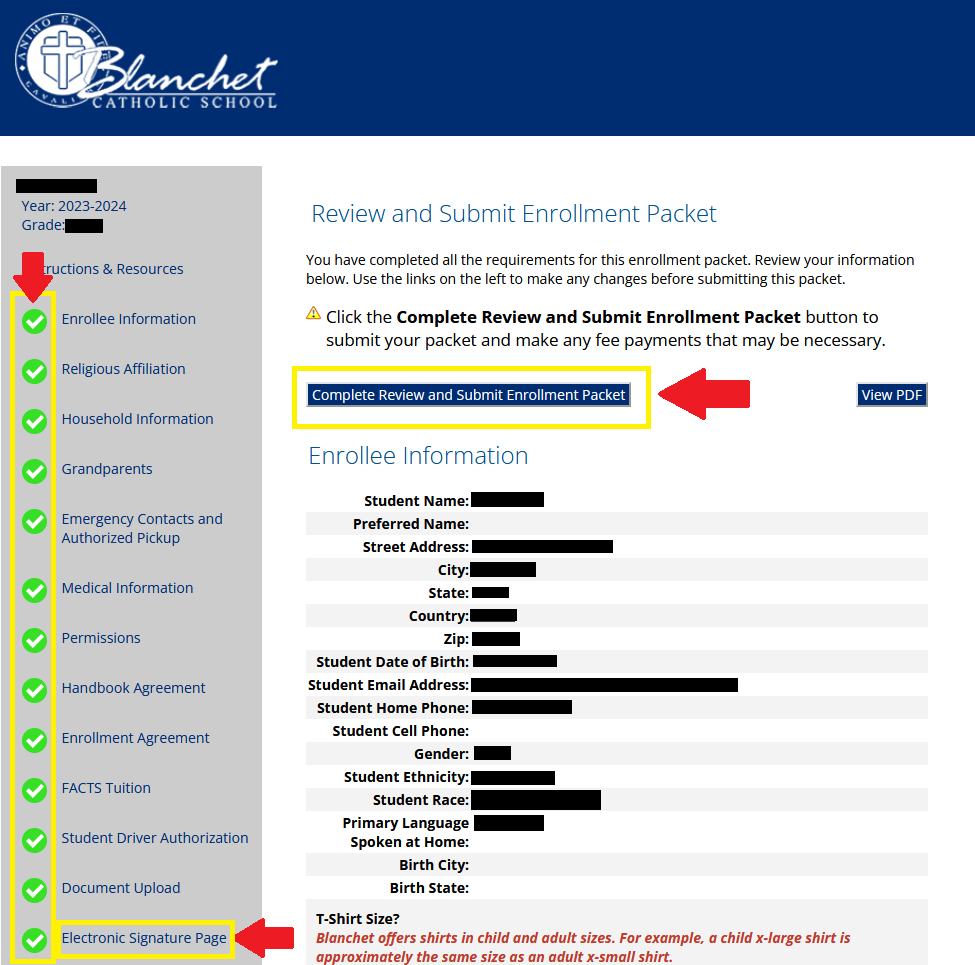 ---
9. You will be directed to the comprehensive fee payment page. Click on Submit Packet and Make Payment to pay the fee online. -OR- You can pay cash or check to the Business Office.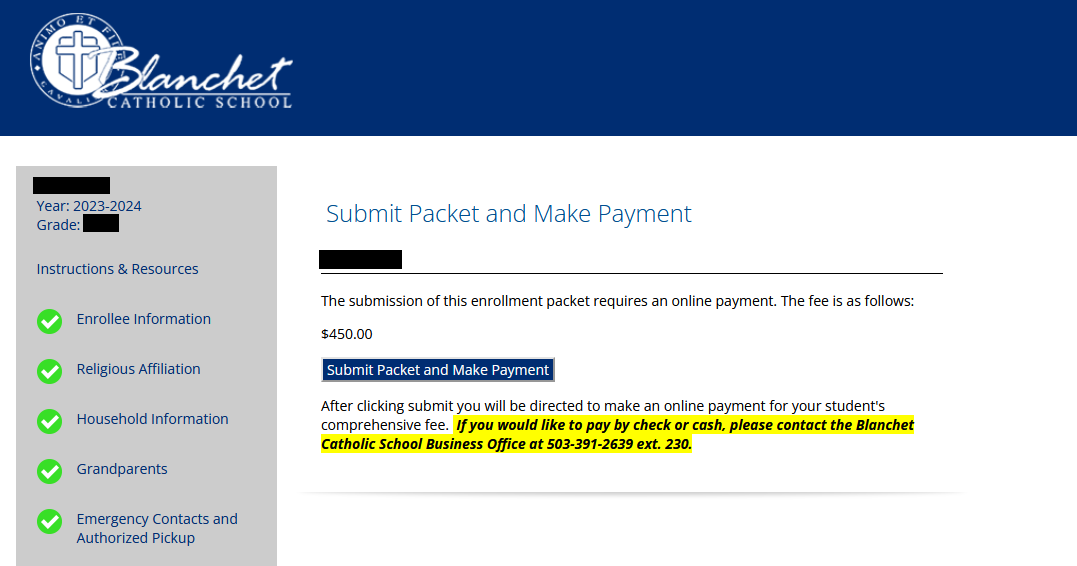 ---

10. When you have completed the process of submitting your packet, you will receive a confirmation email.

---
If you have any questions or need help, please contact the Admissions Office at 503-485-4491 or admissions@blanchetcatholicschool.com.