Bus transportation to/from school is available on school days from the Salem-Keizer Catholic parishes.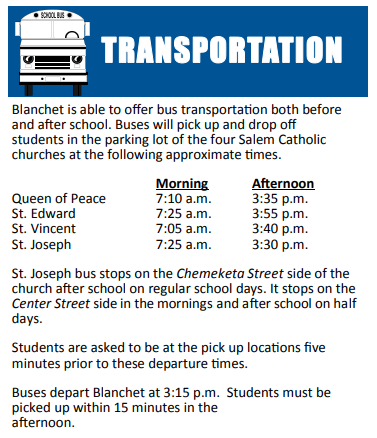 COVID-19 Bus Protocol
Students and Bus drivers are required to wear a face covering. The bus driver will do a visual scan of all the students and provide sanitizer for all passengers on the bus to use as they board. Those presenting COVID-19 symptoms will be isolated and follow our isolation protocol and be placed in a seat two empty seats away from other students. Once a student arrives at school they will be asked to remain in our isolation station until a parent can come to pick them up. All students will sit one person to a seat and keep social distance when lining up to enter or exit the bus.