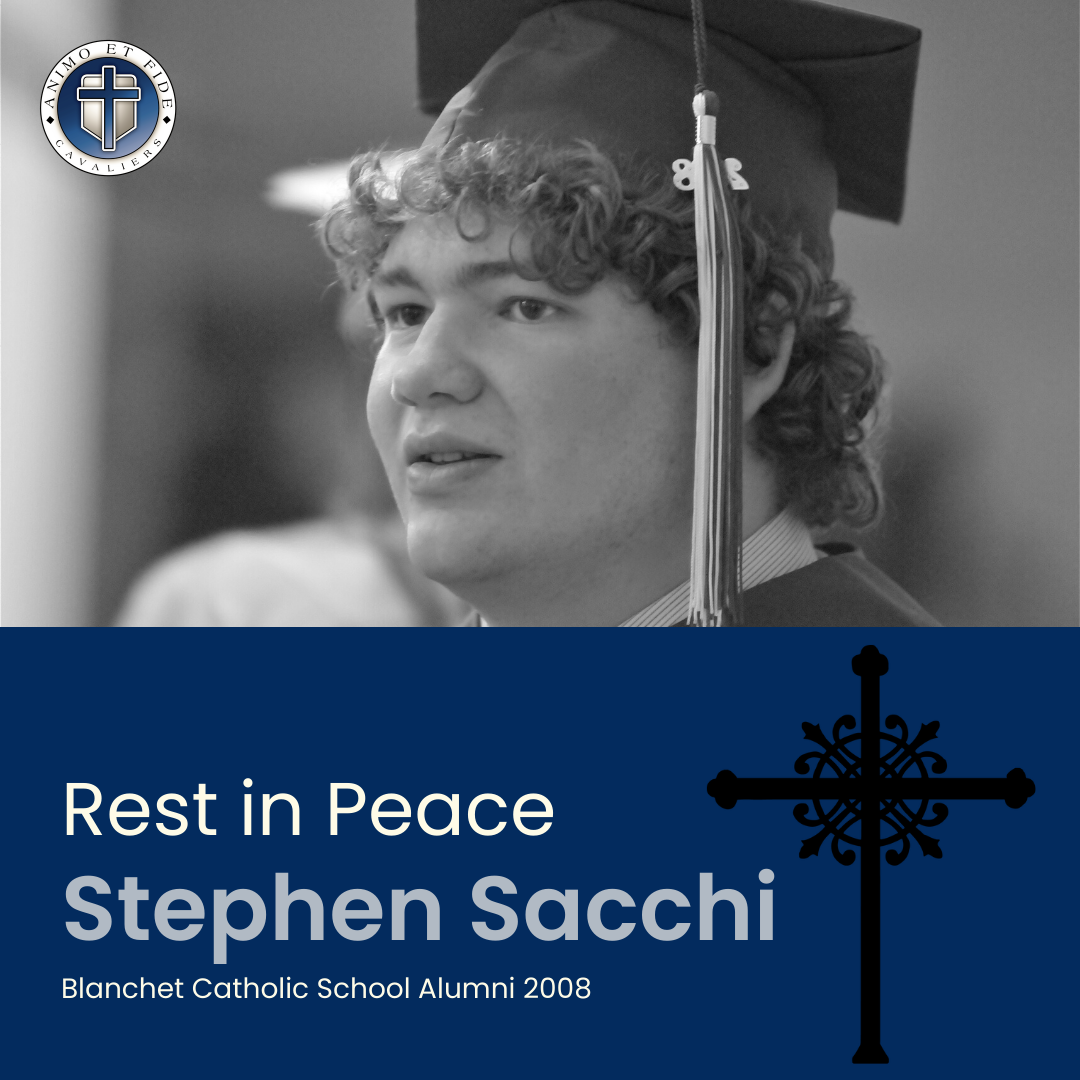 Stephen Sacchi Scholarship
In honoring Stephen, "Let us show our expertise and knowledge in creative, hands-on ways that best demonstrate our abilities."
Stephen William Sacchi, age 33, met a tragic death in a single-car crash on Saturday, December 24, 2022.
Stephen attended Sacred Heart Catholic Grade School in Gervais, Oregon, and graduated class of 2008 from Blanchet Catholic High School in Salem, Oregon. While attending Blanchet, Stephen was one of those students who took advantage of all that Blanchet offered. He was a standout on the football team, a solid student in the classroom, a star performer in various drama productions, and a leader among his peers.
Stephen planned and constructed a picnic area at Keizer Rapids Park to achieve Eagle Scout with Boy Scouts of America Troop 121.
Stephen earned his bachelors from Carroll College in Helena, Montana with a degree in Secondary Education: Social Studies, with a Minor in Theatre. He taught in Tonasket, WA, Tillamook, OR, Beaverton, OR, and was most recently at Reynolds Middle School in Portland, OR.
Stephen's love of sports and theatre gave him great joy through coaching middle and high school athletes in football, track & field, and directing many school plays. He made lifelong friends everywhere he went.
Stephen is survived by his parents, Ron and Tamra Sacchi, brother, Joseph Sacchi, sister Gemma Sacchi, and numerous family and friends.
A scholarship has been created in honor of Stephen's memory. All donations to the Stephen Sacchi Scholarship will help Blanchet students. Click below to donate!
Stephen William Sacchi
OCTOBER 18, 1989 – DECEMBER 24, 2022