Shoe Battle
March 07, 2022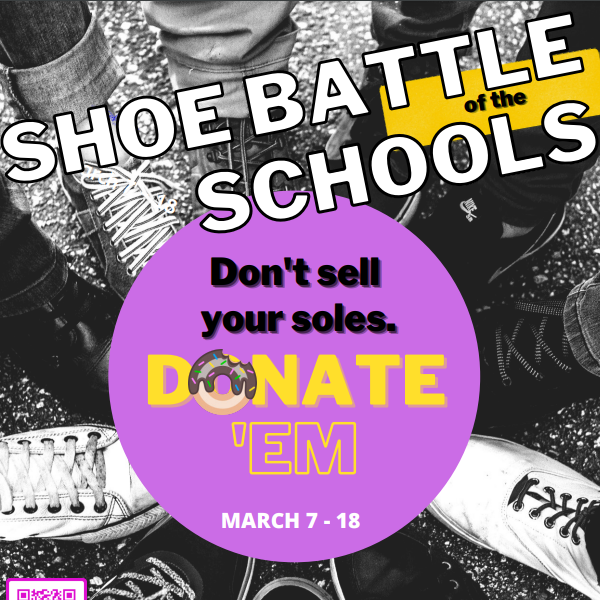 The Shoe Battle Begins. Can you help?
Blanchet's leadership class is reaching out for extra hands this year to help with the annual shoe battle. The battle begins March 7 and ends March 18. This amazing event has been going on for several years and the main goal is to collect as many shoes as we can to donate to homeless kids, teens, and young adults, in the Salem-Keizer school district and surrounding areas.
Blanchet is collecting mostly new or slightly used shoes. We cannot accept ballet flats, slippers, sandals, or flip-flops because they break easily or take up too much room. Our target is to collect 1,000 pairs of shoes. Any of the following count as one pair of shoes:
Athletic shoes
Cleats
Skate shoes
Tennis shoes
Casual tennis shoes
Boots and cowboy boots
Formal heels
10 new pairs of socks
25 new pairs of shoelaces
If you can help by setting out a bin to collect shoes and/or putting up a poster to spread the word, please email Mrs. Bashaw at sherriebashaw@blanchetcatholicschool.com. Thank you for supporting Blanchet Catholic School in this important activity!