Blog
Posts Tagged "Blanchet"
October 28, 2020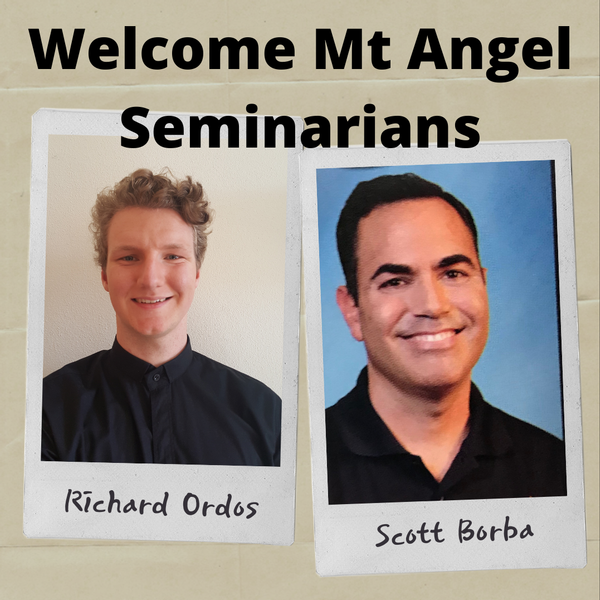 Blanchet Catholic School is blessed to partner with Mt. Angel Abbey as part of their Pastoral Formation Field Education program. For the last 6 years, Mt. Angel Abbey has sent two seminarian students to participate in Blanchets' Christian service learning efforts during the school year. The seminarians interact with the religion classes, retreats, and service opportunities. The Field Education experience provides the ideal opportunity for seminarians to grow in pastoral charity and to serve as a bridge for youth to connect with their faith. Whether in religion classes, at retreats, or community events, the seminarians help provide a spiritual, human, and academic dimension to faith and spirituality at Blanchet.
This year, our seminarians include Richard Ordos and Scott Borba. With our digital learning protocols in place, the seminarians participate by joining Zoom classes, virtually attending retreat planning sessions, and giving theological insight for classroom lessons.
The staff and students enjoy working with these gentlemen, and we would like to introduce them to the Blanchet community. Please keep them in your prayers and welcome them to Blanchet Catholic School.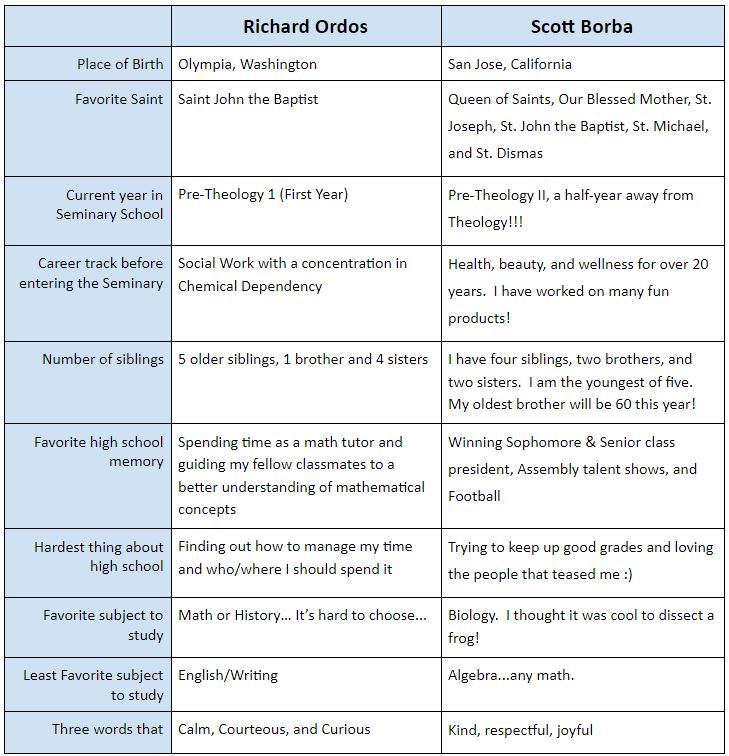 September 16, 2020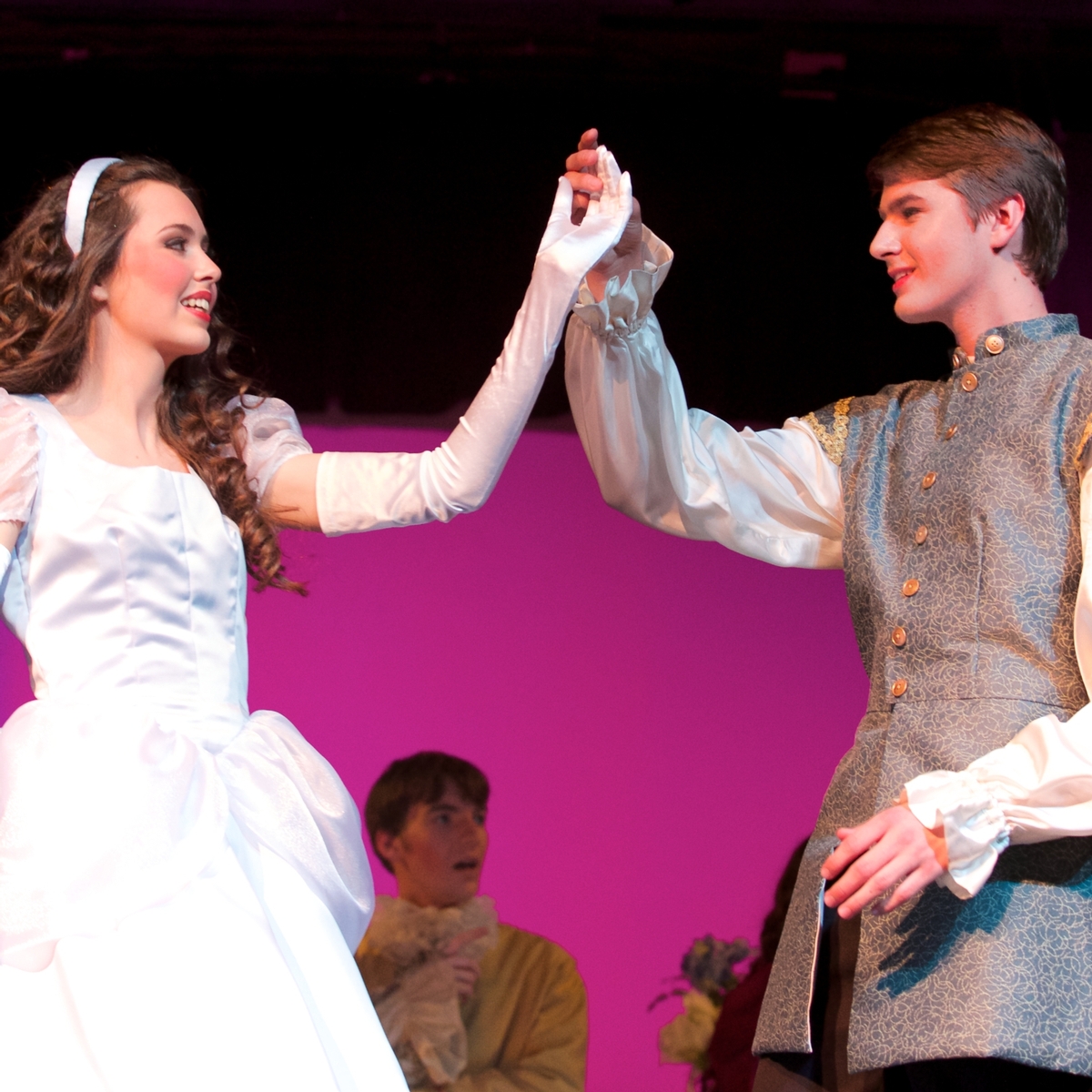 To Be or Not to Be! Even in the time of Covid-19 and digital learning, Blanchet Catholic Schools' drama program has chosen TO BE! Drama is an important tool for preparing students to live and work in a world that is increasingly team-oriented rather than hierarchical. Drama also helps students develop tolerance and empathy. In addition to its intrinsic educational value, drama can reinforce the rest of the school curriculum.
Blanchet's drama program is moving forward and while things may be different to adjust for COVID-19 restrictions, we will be offering drama productions for both middle school and high school students. We will also continue our membership in the International Thespian Society for Blanchet club members.
We're excited to announce that longtime Blanchet teacher, Mrs. Kasey Roberts is back in costume. Mrs. Roberts was Blanchet's Drama director for many years and directed many memorable performances including Les Misérables, Aida, and many more. She is also joined by Blanchet alumni and first year Blanchet teacher, Mr. Shea White-Toney ('14). While a student at Blanchet Shea participated in drama and was Prince Charming in the 2014 production of Cinderella.
This year's performances will be one-act vignettes that will allow for socially distanced rehearsals and performances. There will be one show presented this November (19-21) and another in April 2021 (15-17). More information about show times and how the performances will be shared will be sent closer to the performance dates.