Campus Ministry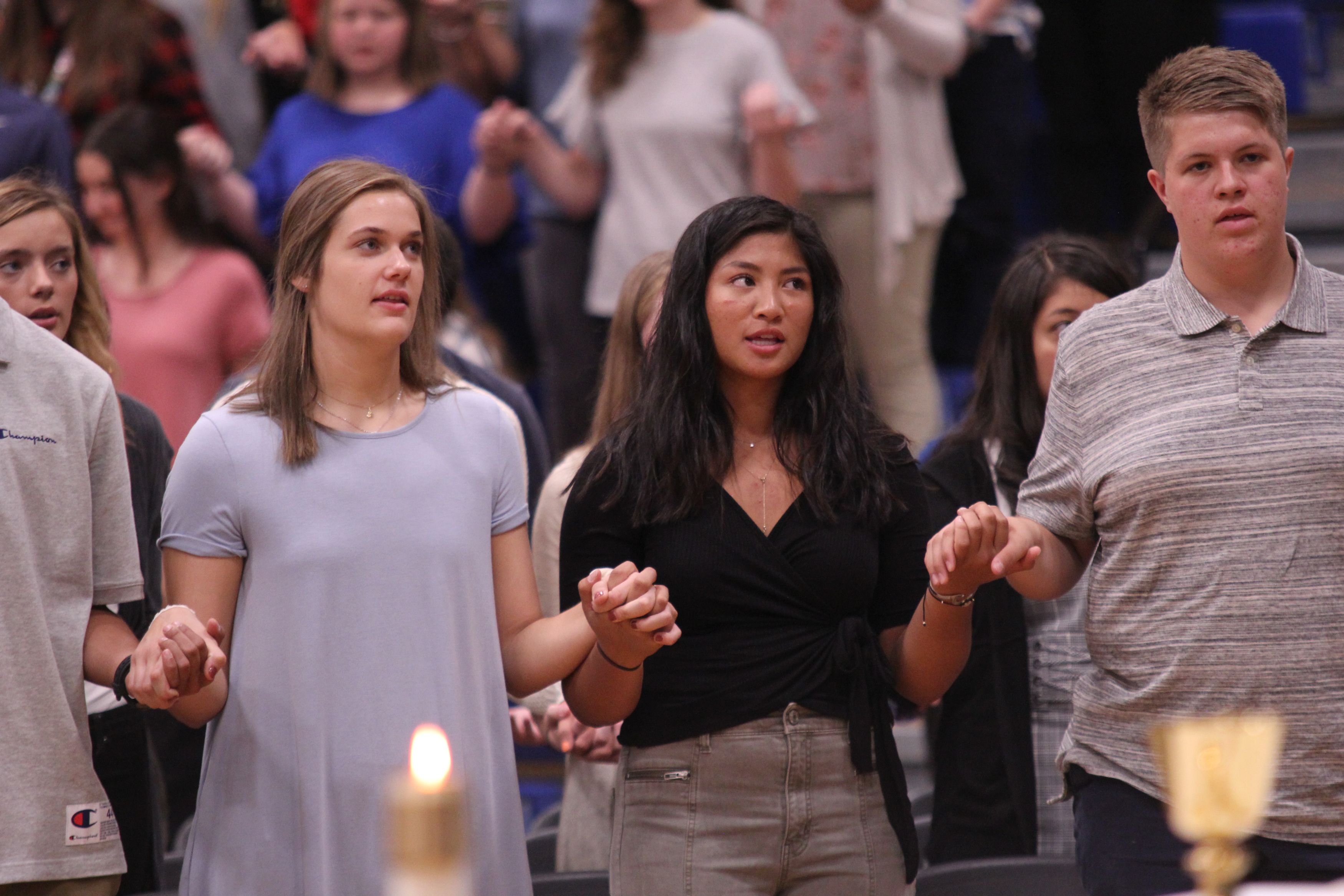 Seventy percent of Blanchet students are Catholic. The student body is diverse and a variety of other religious faiths are represented.
All Blanchet students, grades 6-12, are enrolled in a required religion class. The subject changes for each grade level. Religion classes, prayer services, twice-monthly Masses and class retreats are methods in which spirituality is deepened at Blanchet Catholic School.

Priests from churches throughout the Mid Valley celebrate Mass at Blanchet. The entire school community, including students, faculty and students, gathers together to celebrate Mass.
Blanchet Catholic School's Chapel of Saint Patrick was dedicated on June 4, 2000. The addition of a beautiful and functional chapel was an important milestone in the growth of the school as an academic and spiritual home for its students, teachers, families and supporters. The Chapel of Saint Patrick honors the legacy of Monsignor Charles Patrick Taaffe, who served on Blanchet's Board of Directors for many years.
Blanchet employs a Campus Minister, Mrs. Danielle Wise, who coordinates the religious activities and community service programs. Mrs. Wise also advises a student Spirituality Team whose members help plan Masses and retreats.

Each year students attend class retreats designed to foster spiritual development. Some retreats take place on campus while others are held off-site and each provides a time for prayer, character building and personal growth. The Junior Encounter is a unique, overnight two-day retreat held at Camp Howard. Seniors plan and organize this special annual event for their junior classmates.