Blanchet Science Olympiad Team Does Well
April 21, 2021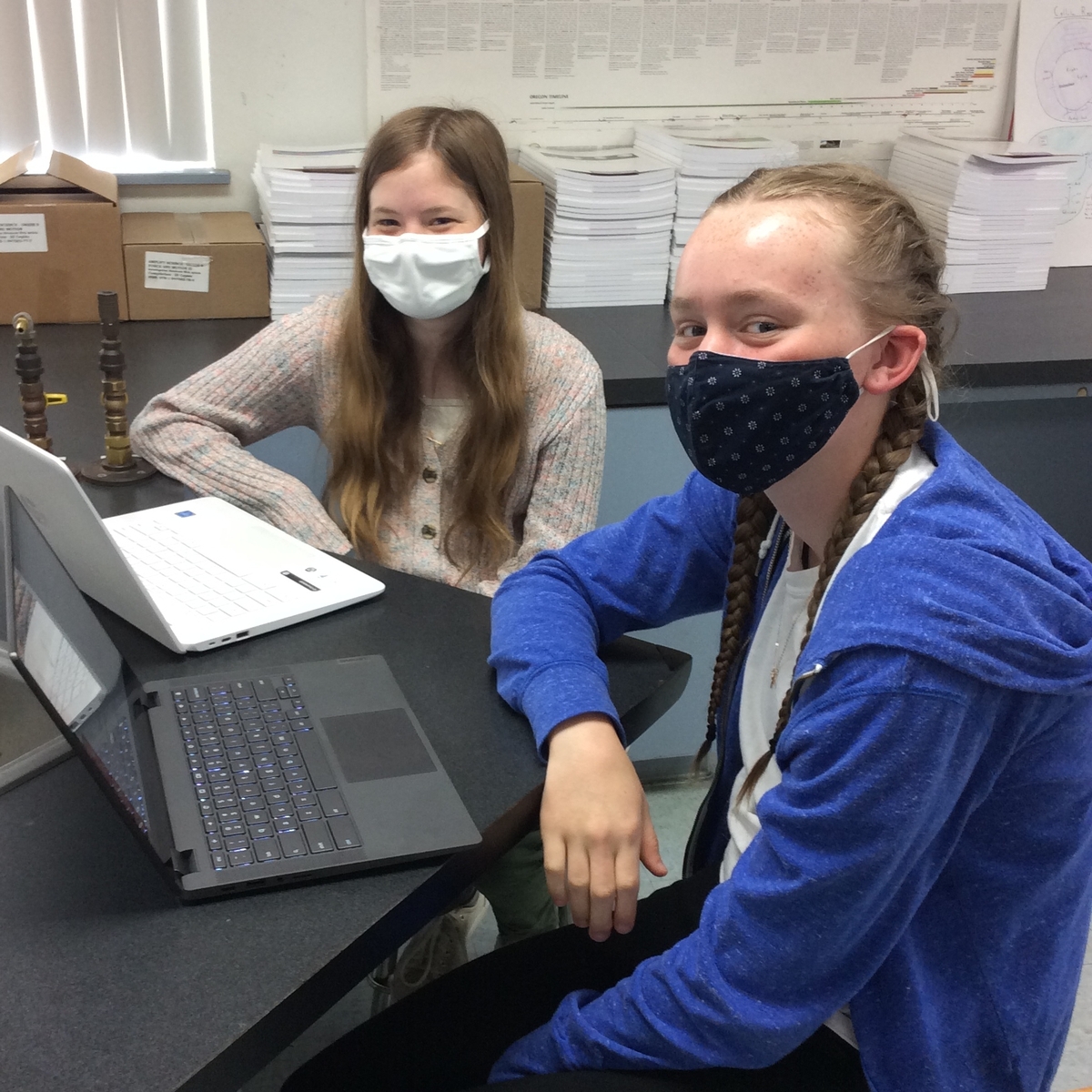 Congratulations to Blanchet's Science Olympiad team who competed on Saturday, April 17, 2021. We were up against 15 other Oregon schools; twelve of whom are 5A and larger.
Blanchet's team finished a respectable eighth of the fifteen teams. Our team had top ten places in twelve of the twenty-one events. A silver medal was earned by Denavae Randall and Sophie Schindler for their second place in Disease Detectives. Denavae and Sophie also finished 5th in the AgriBio event.
The other top ten competitors are:
Jackson Mucken and Max Quintero 6th in Ornithology;
Logan Day and Tanveer Singh 6th in Digital Structures;
Ben Alley, Rieve Randall and Tanveer Singh 7th in Experimental Design;
Holden Prine and Max Quintero 7th in Circuit Lab;
Logan Day and Aliya Suri 8th in Forensics;
Emma Lutz and Sam Richards 8th in Fossils;
Logan Day and Aliya Suri 8th in Chem Lab;
Diego Diaz-Diaz and Hannah Estrabo 8th in Sounds of Music;
Diego Diaz-Diaz and Hannah Estrabo 8th in Designer Genes;
Holden Prine, Max Quintero, and Rieve Randall 10th in CodeBusters.
This was a great showing for a team made up of mostly first time competitors with everyone placing at least tenth or better in one or more events. The team was coached by Mr. David Shultz. We'd also like to thank Mrs. Churchill for helping with this year's team and supervising on Saturday.
Science Olympiad functions much like an athletic team, requiring preparation, commitment, coaching and practice throughout the year. Each school-based team is allowed to bring 15 students who cross-train for a variety of events in their skill set allowing for an apprentice and mentoring system.
Science Olympiad competitions are like academic track meets, consisting of a series of team events in each division (Division B is middle school; Division C is high school). Each year, a portion of the events are rotated to reflect the ever-changing nature of genetics, earth science, chemistry, anatomy, physics, geology, mechanical engineering and technology. By combining events from all disciplines, Science Olympiad encourages a wide cross-section of students to get involved. Emphasis is placed on active, hands-on group participation. Through Science Olympiad, students, teachers, parents, principals and business leaders bond together and work toward a shared goal.
For more information about Blanchet's Science Olympiad teams, please look up Science Olympiad on our Club Web page
by clicking here!