Blanchet Hall of Fame!
The purpose of the Hall of Fame is to honor and preserve the memory of those alumni who have gone on to significant success in life as well as other individuals who have made outstanding contributions to Blanchet Catholic School.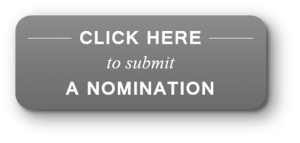 To nominate someone to be considered for the next Hall of Fame class, please fill in the information below as completely as possible. We may need to contact you for additional information.
Nominations will be accepted through January 6, 2023.
Criteria for selection includes...
Secondary and post-secondary achievements, professional or lifetime accomplishments, recommendations, and community involvement. While high school performance is important, it is not solely determinative. The committee will give consideration to those who successfully unite noteworthy accomplishments in school and life and represent Blanchet's core values.
Alumni nominees must have graduated from Blanchet Catholic School in 2017 or earlier before consideration as a candidate for induction into the Hall of Fame.
A candidate, who is not an alumnus, must be an individual (i.e. teacher, administrator, coach, advisor, staff, benefactor, or volunteer) who through personal endeavor, leadership, and /or sacrifice over a period of years, has made an extraordinary contribution to Blanchet Catholic School.
Employees will first be considered as candidates three (3) years after ending service with Blanchet.
Blanchet Hall of Fame Members
Class of 2015
2008 State Champion Volleyball Team
Walter Dawson, '00
Guido Caldarrazo
Larry Epping
James Kretizberg
Bob Weber
Class of 2017
William Brooks
Patrick Grainey, '04
Richard Kreitzberg
Charles E. Lee
Kevin Mannix
Monsignor Charles Taaffe
Class of 2019
Donna Garaventa
Tgyh Gianella, '09
Mary Hollinger
Barbara Schreiber
Dr. Gretchen York, '03
Class of 2021
2012 State Champion Softball Team
Dr. Shawn Lonergan, '01
Sherrie Moran
Brandy O'Bannon
Bishop Kenneth Steiner
Larry & Jeanette Epping Family Foundation