Blog
Posts Tagged "community"
September 04, 2020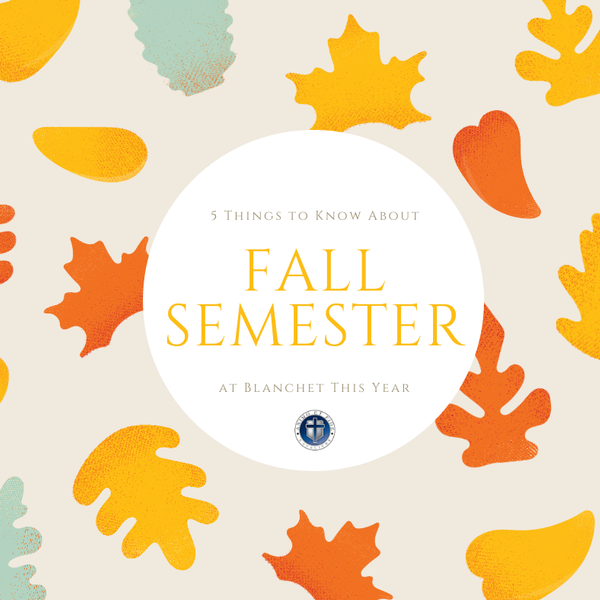 While local governance prevents us from beginning the school year with in-person instruction, our staff has worked hard to prepare the best possible experience for our Blanchet community. Here are a few things to keep in mind as we start this unique school year.
1. Blanchet students will receive personalized instruction four days a week and be enrolled in the typical course load of seven classes.
Our administration developed a three-part schedule to help students stay on track and manage a normal academic workload. Mondays and Wednesdays follow a "Blue Schedule," while Tuesdays and Thursdays follow a "Gray Schedule." Friday is utilized as a "Work Day." Expectations and timelines for those schedules are listed below.
Students will engage in their digital courses via Google Classroom, which can be accessed here--along with several other online resources. Blanchet will still be offering letter grades to value the effort and performance of our students.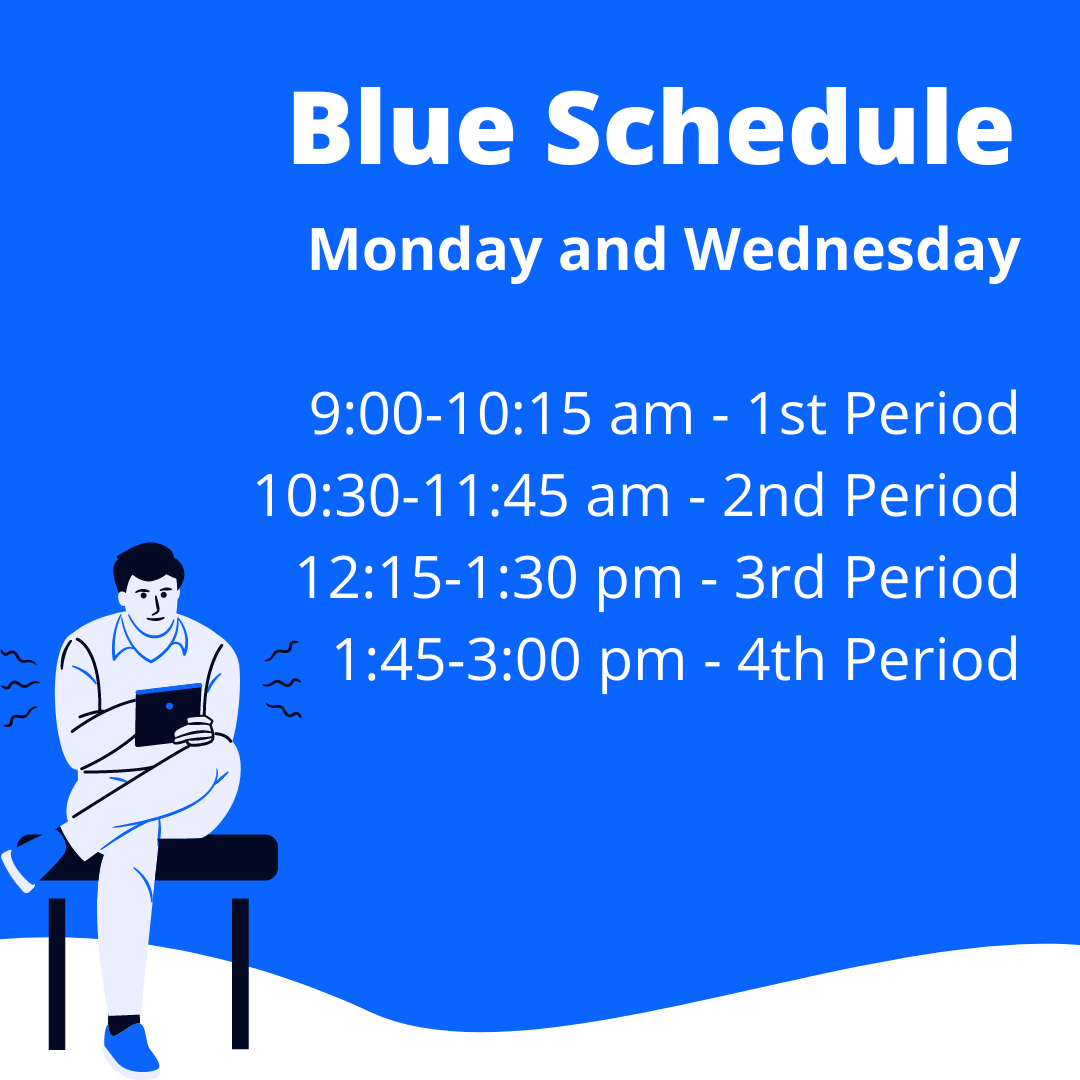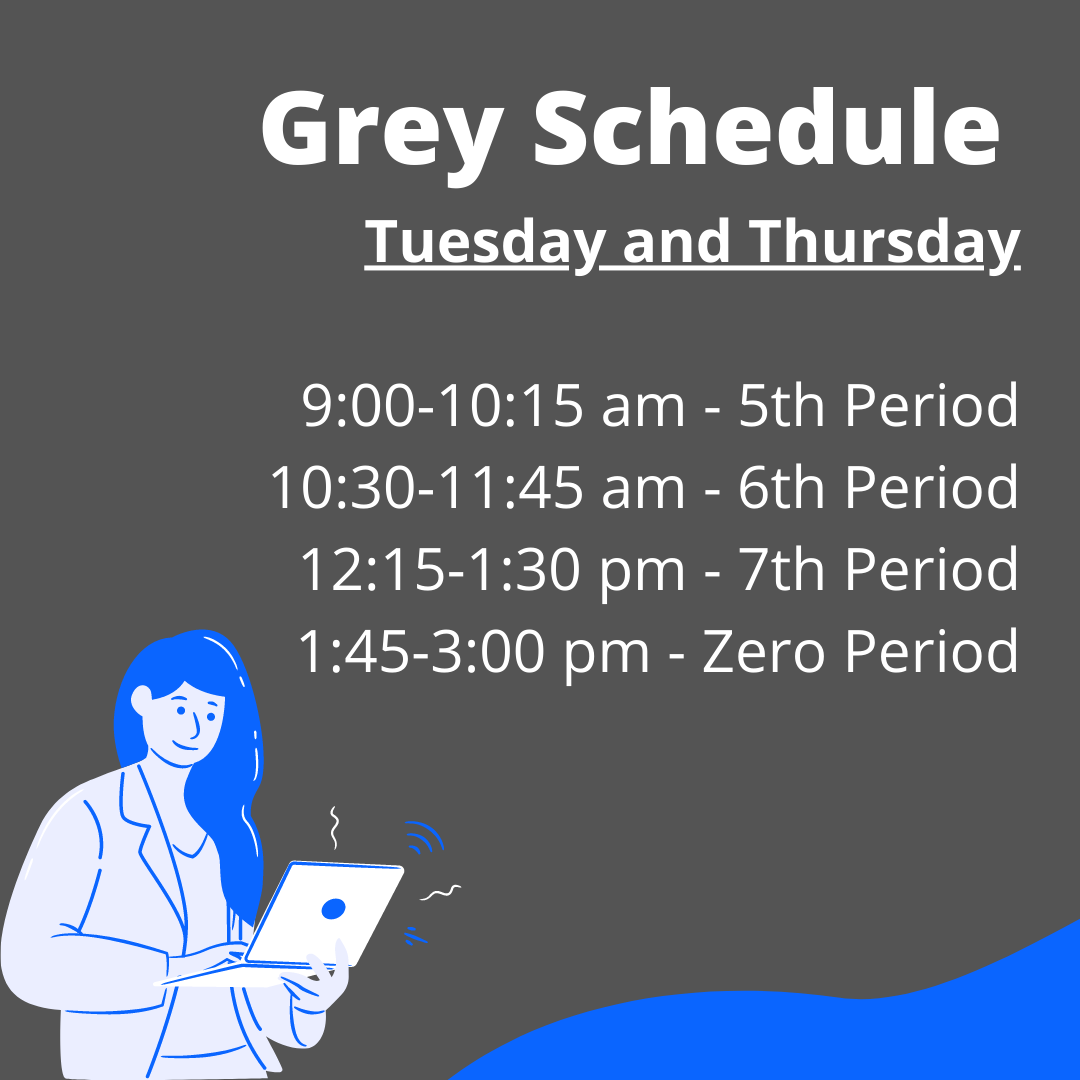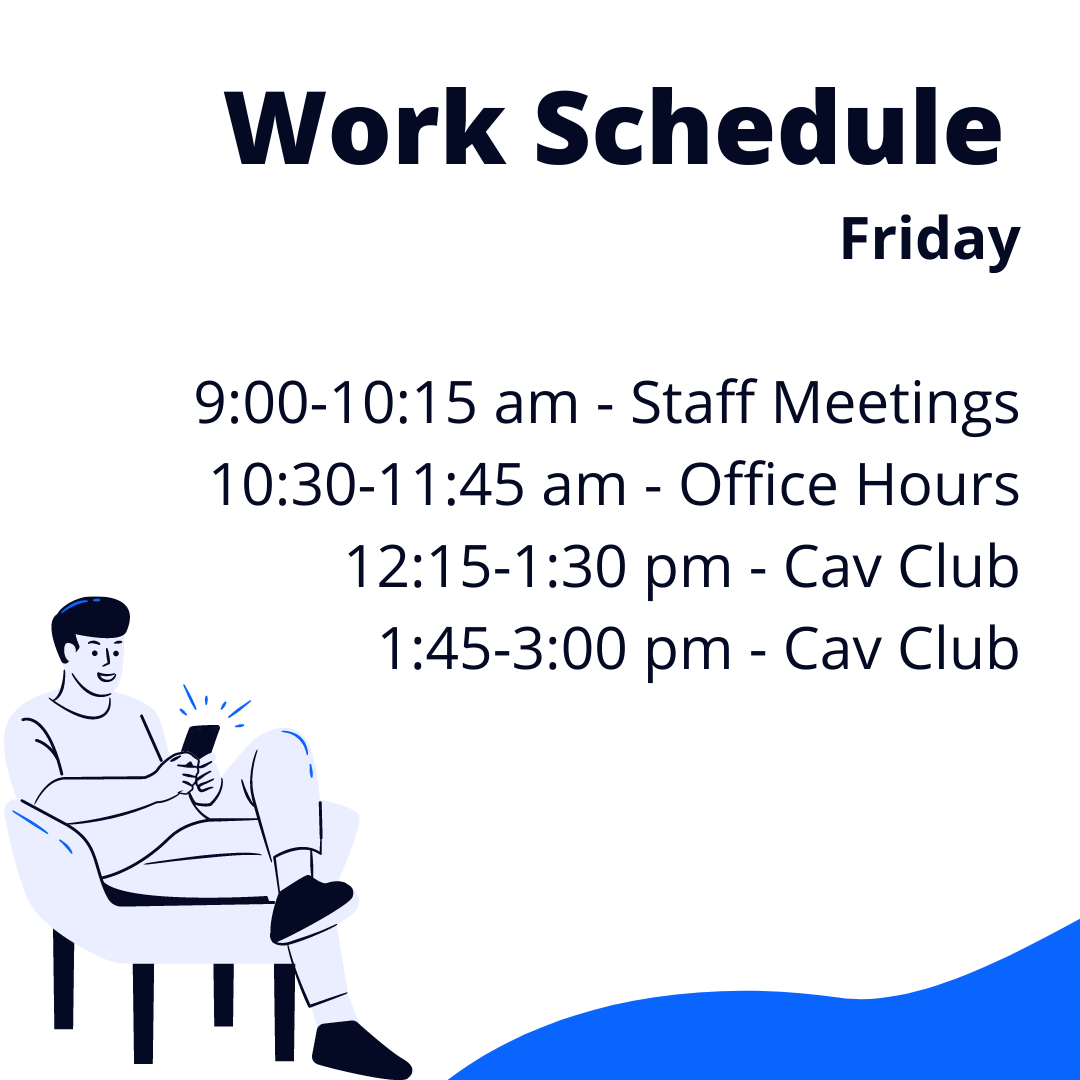 2. Honors and AP courses are still available.
Blanchet is committed to providing a superior college preparatory education, even during digital learning. Our students have access to the same advanced classes they would in an in-person setting, with knowledgeable teachers at the ready for individualized instruction.
3. Blanchet is still offering electives.
Unlike many schools in the area, Blanchet has the opportunity to offer all of its normal elective classes. Our elective instructors worked hard over the summer to re-craft their curriculums, create take-home kits, and find other clever ways to keep students engaged.
4. Students will still be able to socialize through co-curricular activities.
Activities like athletic workouts, drama rehearsals, and club meetings are still allowed on campus under the current State of Oregon guidelines. To view the current athletic calendar for both Mid High and High School, click here. To participate in these workouts, a student must complete the Athletic Participation Form, have a current physical on file, and submit a Concussion Form. Participation in these activities is free.
All visitors to campus will have their temperature taken and must wear face coverings at all times.
5. Perhaps more than ever, our staff is dedicated to the success and growth of our students.
Our faculty and staff will miss seeing students in person every day; we really wanted to be on campus, too! Luckily, our small size and extensive preparation will allow us to return to in-person protocol as soon as it's allowed. We ask that students and their families offer our teachers patience in the coming weeks, as this is an adjustment for them, as well.
Whenever possible, we are trying to get both students and staff on campus. We are currently finalizing plans to provide in-person study halls during Cav Club time blocks. Students would be able to come to school and work on their own devices under teacher supervision.
Our development team is planning a handful of special, socially-distanced events, spirit days, and surprises to keep our community feeling connected and engaged. If you have any questions or concerns, please don't hesitate to contact us directly.
May 13, 2020

We as a Blanchet community are blessed. We are blessed to have our faith, to learn together, and to shelter in place in comfort--and we are blessed to have each other.
Many of our current and former Blanchet families own their own businesses. While this "pause" on normal life has been stressful for all of us, it can be particularly uncertain for small businesses that cannot operate or cater to their customers in a regular manner. With this in mind, we decided to create a list of some local, Blanchet community-owned or operated businesses for other community members to support. This is by no means an exhaustive list, and we'd love to continue to add to it! Please email us if you have a business to add.
A large part of what makes Blanchet so special is its community. We are surrounded by people of quality and kindness, people who support and bolster each other. If your family is interested and financially able, we humbly suggest the following companies to support with your business in the coming weeks.
Please be sure to check individual websites for updated hours and processes.
Food & Beverage
EZ Orchards
Farm Market
Taafe / Zielinski Families
Christos Pizzeria & Lounge
Geppetto's
Italian
Hoy Family
Las Palomas
Mexican
Anaya Family
Los Baez
Mexican
Baez Family
https://www.facebook.com/LosBaezCommercial/
McDonald's
Fast Food
Seaman / Pollard Families
Nanneman Farms
Fruit Stand
Nanneman Family
Scenic Valley Farms
Try their wine!
Millican / Ruiz Families
Sodbuster Farms
Look for local beers made with their hops!
Weathers Family
Subway
Fast Food
Adams Family
Nurseries & Landscaping Needs
Al's Garden Center
Ruef Family
Bark Boys
Riecke Family
Bizon Nursery
Bizon Family
Coleman Agriculture
Coleman Family
EarthTech Landscape Solutions
Lopez Family
Fessler Nursery
Fessler Family
Green Acres Landscape Inc.
Kansky Family
N&M Herb Nursery
Sullivan Family
Russell's Landscape Service, Inc.
Health & Wellness
Harmony Salon & Spa
Cuff Family
Hope Orthopedics
Coen Family
https://hopeorthopedics.com/
Howerton, Hopkin, Kennedy & Clark
Hopkin / Kennedy
Salem Radiology
Fromwiller Family
Trudeau Beauté
Trudeau Family
Auto, Home & Manufacturing/Construction Needs
7 Points Painting
Lopez Family
Baker & Baker Towing Service
Baker Family
Barry Bray Construction
Bray Family
Cascade Warehouse
Cantonwine Family
Geoff Wyatt Construction
Wyatt Family
Keizer Transmission
Welter Family
Mateo's Mobile Car Wash
Mateo Borrego (alum)
Mega Markdown Outlet
McClaughry Family
Pacific EMS
Foster / Granatir Families
RootX
Raffensperger Family
Smart Green Cleaning LLC
Saldana Family
Snair Excavating, Inc
Excavation, Septic Systems, Underground Utilities, and Roadbuilding
Gorrono Family
503-949-8303
Suburban Garbage
Buchheit Family
South Town Glass
McNally Family
Professional Services
Boldt Carlisle + Smith
Tax / Accounting
Darst Family
Charlotte Eugenio - Realty One Group, Willamette Valley
Real Estate Broker
Eugenio Family
Heltzel Williams PC
Law
Smith Family
Hittner & Associates
Business Consulting
Hittner Family
Hillwood Properties
Property Management
Smith Family
J.R. Frelich & Associates
Business Consulting
Frelich Family
Laura Gail Gwyn Properties
Real Estate
Gwyn Family
Law Offices of Keri Trask Lazarus
Trask Family
http://ktlazaruslaw.com/
Lisa Plechl Phillips
Phillips Agency
eXp Realty
LicensedReal Estate Broker in Oregon
503.881.3388
https://www.homesnap.com/LISA-PHILLIPS-1
Mosar Commercial Properties
Commercial Real Estate
Mosar Family
Mannix Law Firm
Law
Mannix Family
Neighborly Ventures
Property Management
Tokarski Family
Overall Real Estate
Real Estate
Overall Family
Phillips Agency DBA Legacy Real Estate
Real Estate
Phillips Family
Richard Hansen, Allstate Insurance
Insurance
Rick Lewis Country Financial
Retail, Arts & Entertainment
Hawk Hummingbird Moon Designs
Hemstreet Family
Once Upon A Child
Scanlan Family
Salem-Keizer Catholic Neighbors Magazine
Schindler Family
Trevino Entertainment
Michael Trevino (alum)