Blog
Posts Tagged "admissions"
February 27, 2020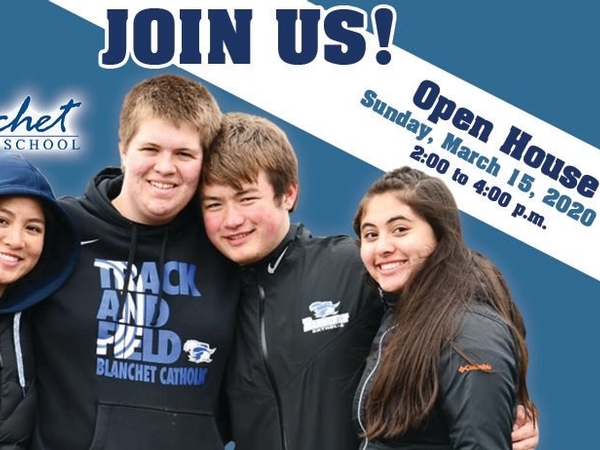 Attending Blanchet means being part of a family--and we're always looking to invite new members! On Sunday, March 15, we'll be opening our doors from 2:00 to 4:00 p.m. for our annual Open House. We welcome interested families and community members to drop in throughout the event, although we recommend arriving by 2:15 if you want to catch everything! Read on to see what to expect at this year's Open House.
Get Acquainted
Upon arrival, please check in at the registration table. We'll have administrators on hand to welcome you to campus, and learn a little more about you and your prospective student, as well. From there, you'll be invited to watch a short introductory video and (if you arrive toward the beginning of the event) listen to a testimonial from a current parent.
Meet Staff and Students
The Lee Student Center will be your epicenter for information. Our teachers, administrators, coaches, and club advisors will be available at individual tables to answer your questions and showcase class materials and club projects. We organize the room by subject area, making it easy for you to speak with teachers of the same department and see how the transition process works from course to course and year to year.
In addition to academic information, the Student Center also serves as an excellent spot to learn more about the co-curricular opportunities Blanchet offers. You'll have the chance to chat with current students involved in various activities, from athletics to the arts. One of the best assets of a Blanchet education is the well-rounded, co-curricular experience we offer students; the Open House provides the perfect place to discover opportunities your son or daughter could take advantage of and enjoy.
Take a Campus Tour
Tours will be leaving from the Student Center every 20-30 minutes, so join one whenever you wish. Each tour will be led by a faculty or staff member, as well as a student ambassador. You'll be able to walk around the whole campus, from the new field and weight room to our science building. We invite you to ask questions of your tour guides as they come up throughout your walk; our students and staff are excellent resources for information.
The student store will also be open and handing out swag, so make sure you pop by to get properly geared up to be a Cavalier!
Experience Classroom Demonstrations
While on your tour, you'll visit key creative spaces like the art room, theater, and MakerSpace. At these locations, you'll have the opportunity to experience a few of the opportunities available to Blanchet students firsthand: enjoy a scene from our high school spring drama production; view a variety of student art mediums and installations; and watch demonstrations from our Science Olympiad team.
Get Administrative Questions Answered
We understand you'll probably have lingering questions at the end of the day, and our administrative staff will be there to help! Both admissions and financial aid tables will be set up in the Student Center, and our CFO, Principal, President, and Director of Admissions will be there to provide any further information on tuition assistance and the enrollment process you may request.
We often have families who are ready to join the Cavalier community that afternoon. Should you be ready to begin your application at Open House, our administrators will have tablets readily available, and they can walk you through the process.

So, are you ready? It's time to discover what Blanchet could mean to you. We look forward to seeing you at Open House and are excited to welcome your family onto campus!
January 29, 2020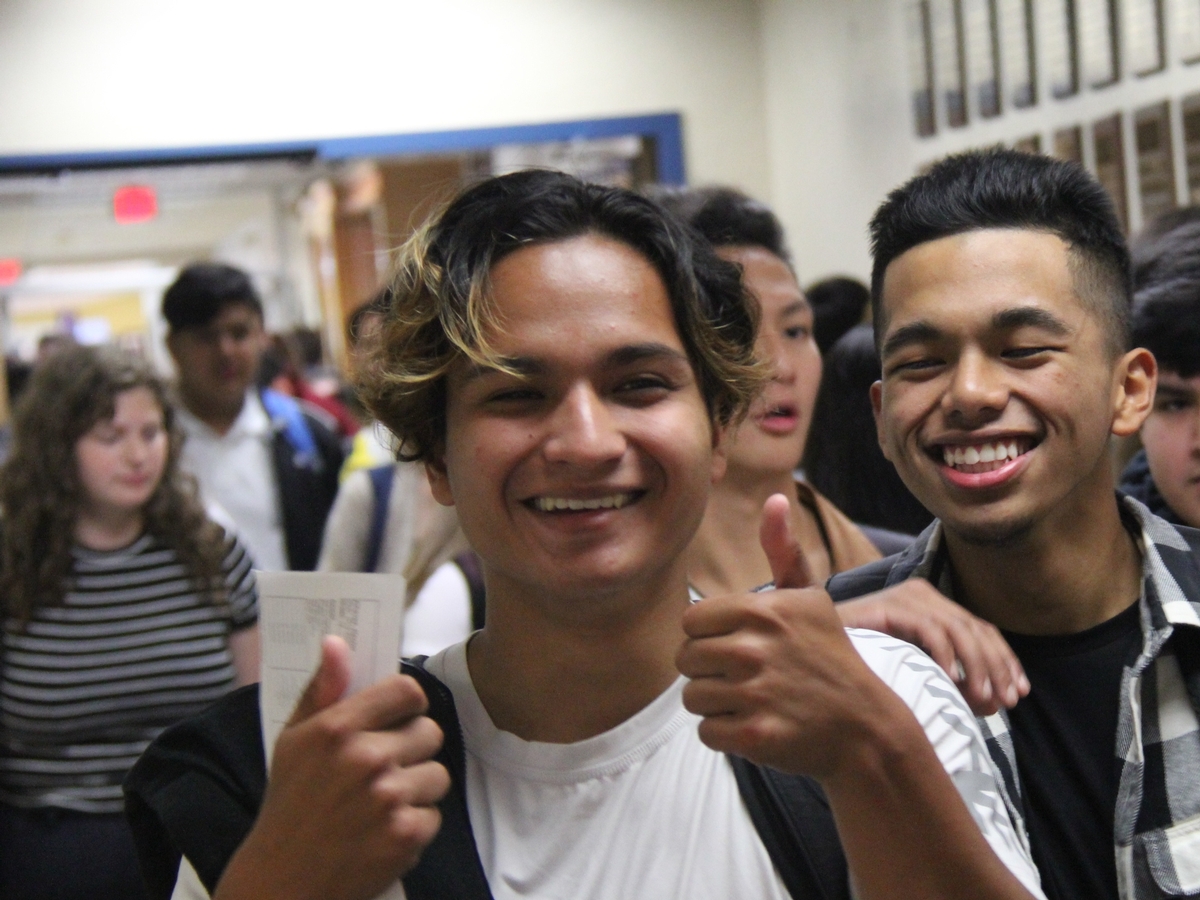 If you've scheduled a day to visit Blanchet and shadow a current student, we hope you're excited! We understand there can also be some nerves involved, too. Because preparation helps with anticipation, we've outlined what you can expect on your scheduled shadow visit.
Check-In
When you arrive on campus, check in with Mrs. Anglemier at the front reception desk. Mrs. Johnston (Director of Admissions), Mr. Smith (Principal), or Mr. Weber (President) will be there to greet and welcome you. First period begins at 8:35 a.m., so make you sure arrive with plenty of time to get settled and fill out a little paperwork before the first bell rings!
Meet Your Student Ambassador
Mrs. Johnston, Mr. Smith, or Mr. Weber will introduce you to the student you'll be shadowing for the day. Our student ambassadors volunteer for these positions and are often very involved in the school community—rest assured that you'll be in great hands! You will stay with your assigned ambassador and their friends for the duration of the visit. Feel free to ask them any questions about their Blanchet experience as you go through the day.
Some parents choose to stay after drop-off for their own tour of the school. Mrs. Johnston is happy to arrange this for any families who ask.
Attend Classes
Shadow visits can last for a full or half day. If you're in middle school, a typical student's schedule may look something like this:
8:35 - 9:22 1st Period: Math
9:27 - 10:14 2nd Period: English
10:14 - 10:24 --Break--
10:24 - 11:11 3rd Period: Science
11:16 - 12:03 4th Period: Elective
12:03 - 12:33 --Lunch--
12:38 - 1:25 5th Period: Social Studies
1:30 - 2:17 6th Period: Religion
2:22 - 3:10 7th Period: P.E.
If you're shadowing a high school student, schedules vary quite a bit depending on the grade of the student and the electives they choose. Most high schoolers, however, have the following classes in a day: Math, English, Science, History/Social Studies, and Religion.
Your visit will include a free hot lunch; even if you choose to bring your own, you will receive a $5 ticket to purchase anything you'd like in the cafeteria during break or lunch. The mid-high students eat their lunch in the Mid-High Commons, while the high schoolers take their lunch in the Lee Student Center. Your student ambassador will stay with you through lunch, so there's no need to navigate the halls on your own during breaks!
Finish Your Day
At the end of the day, you'll return to the lobby to meet your parents, check out, and receive a swag bag of Blanchet gear. There will also be an administrator available to answer any questions you may still have.
We hope you're excited about your visit and look forward to introducing you to our Blanchet community!